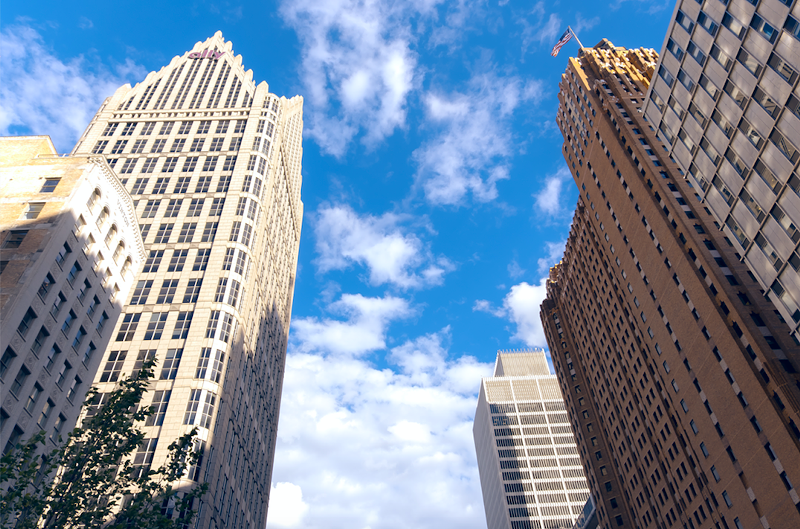 New federal data shows Detroit's employment picture is brighter than it's been in 10 years, the mayor's office says. What does that mean? It means that, as of May, an estimated 227,894 Detroiters had jobs — 1 in every 3 residents, or 43 percent of the working-age population.
That's more Detroiters than have been employed in any month since 2009, the Duggan team says. The estimate from the U.S. Bureau of Labor Statistics is up almost 1,700 from April and up more than 21,000 from when the mayor took office in 2014.
A media release from the city says the improvement reflects the administration's efforts to connect people with jobs through things like Detroit at Work, a job training and placement program. The city has also invested millions in career training centers that teach high school students and adults in-demand skills.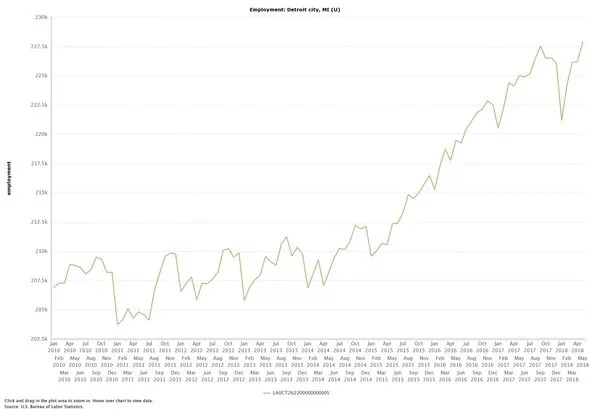 Still, though the data suggests an improvement, a BLS economist cautions that city-level employment statistics are estimates based on a limited sample size and subject to revision.
"It's a model number," says Thomas McDonald, a senior economist at the Bureau of Labor Statistics. "It wasn't designed to focus on employment but more trying to get an estimate of the unemployment rate."
Stay on top of Detroit news and views. Sign up for our weekly issue newsletter delivered each Wednesday.