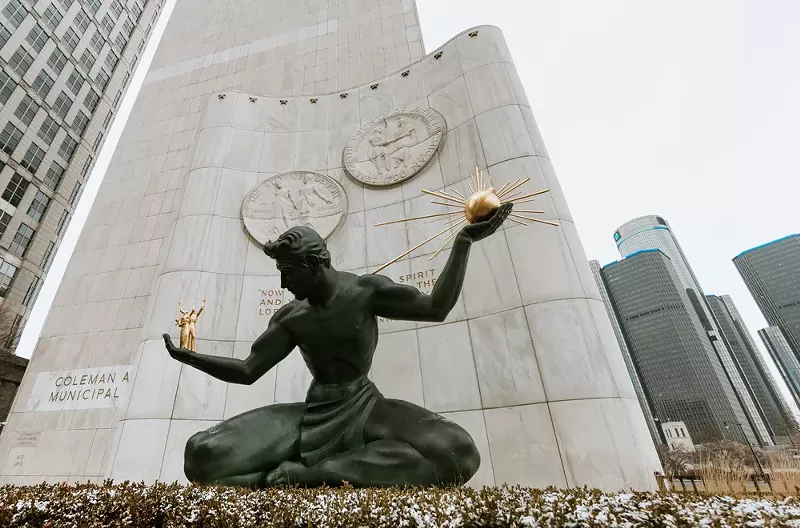 Formerly incarcerated Detroiters face many barriers when trying to reintegrate back into their communities. These job seekers are often denied employment, and even housing, based on their criminal histories. Lack of employment, compounded by persistent conditions of poverty, has led to an ugly cycle of recidivism for many of the city's residents.

Project Clean Slate aims to reverse that course.

The city-based initiative will be hold a record expungement fair from 10 a.m. to 3 p.m. on Saturday, June 30 at the Wayne County Community College, located at 801 W. Fort St. in Detroit.

More than 40 lawyers and law graduate students will be on hand to assist residents looking to expunge their nonviolent criminal records, and help identify local job opportunities that are background check lenient during the fair. Project Clean Slate has also partnered with the Detroit Branch of the NAACP, Lakeshore Legal Aid, and a host of other groups to organize the event, which is free and open to the public.

"Prior criminal records, even for minor offenses, represent a major barrier to employment for thousands of Detroiters," Mayor Mike Duggan said in a press release. "With Detroit's economy growing, we want every resident who wants to work to have that opportunity. Project Clean Slate was created to help eligible people through the expungement process and get connected with potential employment opportunities."

In order to be eligible for representation, there must be no more than one felony conviction, no more than two misdemeanor convictions, and no traffic offenses, according to the city's website. The person must also be at least five years removed from either date of conviction, release from incarceration, or discharge from probation or parole.

Those interested in attending the fair need to also bring a valid photo ID, legal documentation pertaining to the criminal record, and a resume. Those who qualify for record expungement may also fill out an application site.

Starting July 5, Project Clean Slate services will also be available in Detroit Work Career Centers every Thursday. They will be held at the Northwest Activity Center, 18100 Meyers (Lodge Fwy. and Meyers) on the first Thursday of the month, at the Samaritan Center, 5555 Conner (I-94 and Conner) on the second and fourth Thursdays of the month, and SER Metro – 9301 Michigan Ave. (Michigan Ave. and Wyoming) on the third Thursday of the month.

Stay on top of Detroit news and views. Sign up for our weekly issue newsletter delivered each Wednesday.

Eleanore Catolico is a summer intern at Metro Times.