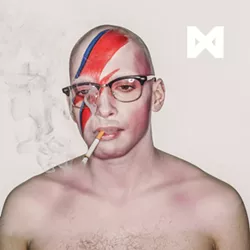 Everyone's favorite local heavies, mathcore/post-hardcore act The Armed, have sure been busy. Last year, they released the acclaimed album
Untitled.


More recently, they've been touring under various pseudonyms and playing anonymous and unannounced shows, mostly out of state. However, these shows were recorded for a new live album,
Unanticipated,
to be released June 17.
They also released a new music video for a live version of their track "Future Drugs," which is pretty fierce and hey there it is right there.
They Armed be playing at the Loving Touch in Ferndale
on Friday, June 17, with RLYR, Man Mountain, and Nothing Gold for $10
.