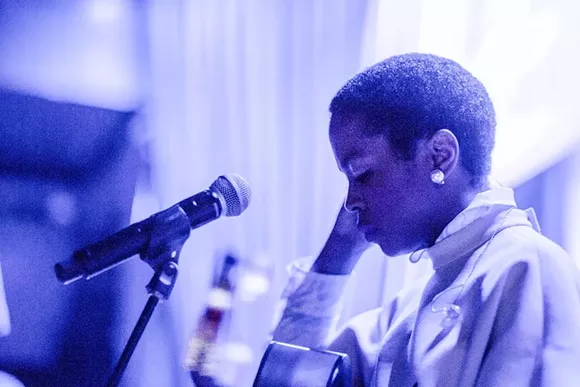 What can be said about the incomparable Ms. Lauryn Hill?
The R&B superstar has been making a slow and steady climb back to the top after taking a few years off from touring and performing (which seemed to almost be as publicized as her actual and myriad accomplishments). Ms. Hill was at the top of the game in the late 90s when her now classic album
The Miseducation of Lauryn Hill
was released. But every artist deserves some personal time to themselves, and we're ecstatic to see her performing reguarly again.
Expect to see fantastic renditions of "Killing Me Softly" and our personal favorite, "Doo Wap." It's been a while since Ms. Hill has graced Detroit with her presence, so this is a highly anticipated show for even the most casual Lauryn Hill fan.
Friday, 9/2; Doors at 7 p.m.; 2115 Woodward Ave, Detroit; Tickets are $35, $55, $69.50, and $99.50