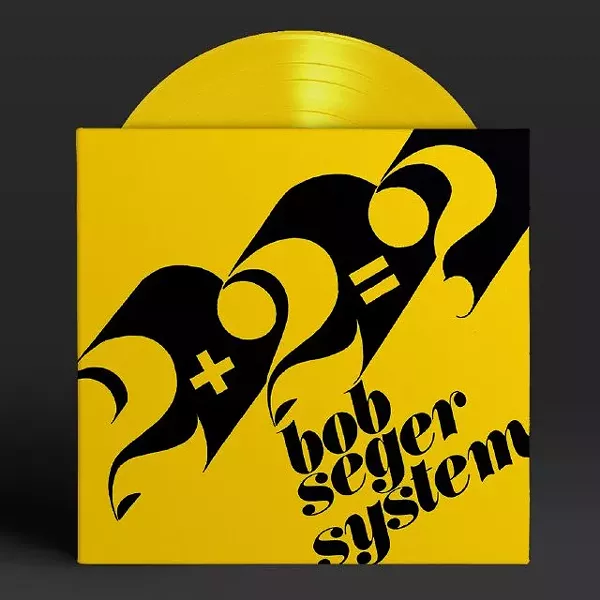 Record Store Day is this Saturday, April 22. As many attendees of
Record Store Days
in the past might tell you, waiting outside in line for hours for your favorite local shop to open up is the worst part — but it can totally be worth it. All stores know this is a day with lots of foot traffic. So aside from the exclusives, they like to put out pricier rare used stuff.
The whole point of the day, after all, is to get people buying records at indie stores regardless of whether or not they have that limited edition Corey Feldman 7" or Sun Ra box set. Below are listings for many local record stores, and everything record collectors will want to know.
Note that stores often open early for the day, so these are not hours for every Saturday in the year, OK.
Dearborn Music
22501 Michigan Ave., Dearborn; 313-561-1000; Open 8 a.m.- 9 p.m.
They try to cast as wide a net as possible on RSD and end up with a huge stock of exclusive releases, making them a good choice for RSD shopping. Be there early, though, the line can get quite long. Dave Levesque, long-time employee of Dearborn music said he's most interested in "the Frank Zappa 7" they come out with every year" and Klaus Dinger & Prejapandorf, though he's "scaled way back on what I spend on record store day." "It's still successful in getting people to come out and support independent record stores and engage in physical product," he said about the positives of RSD. "The only negative would be people whose only interest in record store day is flipping." Dearborn Music does have a strict 'one of each release per customer' policy on RSD.
Encore Records
417 E. Liberty St., Ann Arbor; 734-662-6776; Open 11 a.m.-8 p.m.

Encore will be fully stocked with new and used stuff but, as they are remodeling, there won't be any big festivities or Record Store Day exclusives. An employee named Vincent says that "we've always got tons of used stuff, a great selection, probably better than anywhere in Michigan."
Found Sound
234 W. Nine Mile Rd., Ferndale; 248-565-8775; Open 10 a.m.- whenever John Sinclair is done
John Sinclair himself will be present in celebration of his limited edition RSD pressing of his 2016 LP. Also in house will be The Britemores and Craig Bell of Rocket from the Tomb to perform starting at 5. After the bands play, Sinclair will "shake the hands and sign the things," store manager Ray Hayosh says.
"Last year, the first person lined up before I left the night before," Hayosh says. So get there early because there will be a line. Hayosh is excited for the Bowie releases, the Dolly Parton reissue, and the Alice in Chains 7".
Detroit Threads
10238 Joseph Campau Ave., Hamtramck; 313-872-1777; Open 11 a.m.- 9 p.m.

Detroit Techno Militia will be playing all day at Detroit Threads! They'll also be barbecuing locally-donated hot dogs and bratwurst with desserts by Desserts by Donna. They'll be carrying 20 or so new Record Store Day releases, not including some local stuff.
Flipside Records
414 E. 14 Mile Rd., Clawson; Open 9 a.m.- 8 p.m.
Flipside will be carrying Record Store Day releases and encourages patrons to line up at the back door for their opening at 9 a.m. All used items and most toys and collectibles will be 20% off and there will be performances from Atmig and Izzy Wallace later in the day.
Hello Records
1459 Bagley Ave., Detroit; 313-300-5654; Open 10 a.m.- 8 p.m. or "when it's over"
Like last year, Hello is having a store-wide sale. "It's half off for used records, new are 20% off, and dollar records are 3 for 1," says owner Wade Kergan. Musical guests will include DJ Dez, Who Dat who just put out a record, 12-year-old DJ Nathan Kroll, and lots of other people. "It's an all-day party, Kergan says.
Lo & Behold! Records & Books
10022 Joseph Campau Ave., Hamtramck; 734-664-1186; Open 11 a.m.- 9 p.m.

Lo & Behold is going to be business as usual. Owner Richie Wohlfeil says "We release our own records. We have a new Timmy's Organism 45. It's a record we'll release in-house on Friday, not for Record Store Day or anything. My interest is making my friend's records instead of blowing a bunch of money on Billy Joel reissues. Sometimes there's a couple cool titles, but overall there's a lot of really lame stuff.
Flowers in the Dirt
— who cares? That's like the worst McCartney record ever. I mean I like the guy's music, but why waste the money to do that when you could be putting out records for your friends?"
Melodies & Memories
23013 Gratiot Ave., Eastpointe; 586-774-8480; Open 9 a.m.- 7 p.m.
Denise and Dan Zieha at Melodies & Memories have been in business since 1988 and will have plenty of new and used records for sale and the "biggest order that we've probably ever did," according to Denise Zieha. Zieha is excited for the Paul McCartney cassette and looking forward to seeing Pokey Lafarge in June, who also has a RSD release. "We just got a collection of 600 used albums, we're trying to price those. We have a local band, Atmig, playing at noon and 3 p.m. I just ordered donuts and coffee to pass out in line," she says. Atmig will also be selling shirts and a new limited 7". There will also be 15 turntables for sale and, when purchased, will get you $10 off.
Peoples North
20140 Livernois, Detroit; 313-831-0864; Open 12 p.m.-5 p.m.
Peoples East
1464 Gratiot Ave., Detroit; 313-831-0864; Open 11 a.m.-7 p.m.
Peoples will have regular hours with no Record Store Day releases, just a party with Djs, beer, and pizza.
Record Graveyard
2610 Carpenter St., Hamtramck; 313-870-9647; Open 11 a.m.-7 p.m.
Owner Jeff Garbus writes that all Kool Comeback records are 20% and that there will be about ten boxes of free records, weather permitting. They will not be carrying any RSD releases because, as Garbus succinctly puts it, "corporations suck."
Solo Records
30118 Woodward Ave, Royal Oak; 248-549-0581; Open 9:30 a.m. – 6 p.m.

"Every year we give out a gift bag filled with goodies. There's probably a 100 or more bags, the first 50 are filled the most. We always raffle off brand new stereos, 3 of them," says owner Lorna Kuschel. Solo has deals abound daily, with 'buy 4 items, get the 5th free' and a similar deal on cassettes.
Kuschel's take on the list: "A ton of indie groups I didn't deal with because you always get stuck with those. A lot of good Bowie and Prince this year, a lot of good jazz this year we were impressed with, and a cool Cars live LP that looks interesting." Solo will have plenty of new used stock. "We'll be working a lot of overtime this week to have our shelves stuffed," says Kuschel.
Stormy Records
13306 Michigan Ave., Dearborn; 313-581-9322; Open 11 a.m.- 8 p.m.

Stormy will not be carrying any RSD-specific releases this year, instead "focusing on a 3500-piece collection of albums and 45's we're taking on consignment," says Windy Weber, co-owner. Weber says the collection includes a ton of out of print Detroit garage rock and avant-garde music, and will be accompanied by a store-wide sale. Stormy has recently started scaling back on carrying new releases because big distributors do not offer the same niceties to small, independent record stores.
"So many of the new releases today are being marketed to places like Barnes and Noble and Urban Outfitters," Weber says, citing special packages with colored vinyl and bonus fix-ins, "as a small indie store we're not offered those things. It is no longer worth it for us to fight that tide." Weber says their new releases will be limited mostly to less commercially distributed experimental music. Stormy will also have DJ Chris Theisen offering some "interesting dark electronic music" from 2-4, Weber says.
Street Corner Music
26020 Greenfield Rd, Oak Park; 313-581-9322; Open 8:30 a.m.-8 p.m.
In an effort to prevent any customers from being bummed about missing their desired release, Street Corner is ringing in record store day in the most nourishing and relaxed way: hot tea and a performance by The Arch Mystics followed by various local DJs throughout the day. This is in addition to the RSD exclusives and 1000+ new used records. Did we mention there'll be a food truck?
Third Man Cass Corridor
441 West Canfield St., Detroit; 313-209-5205; Open 10 a.m.- 6 p.m.

Third Man is offering a fistful of limited-edition 7"'s including a Bob Seger System "2+2=?" reissue (which is a very very big deal!), more new Lillie Mae, and of course Jack White's "Battle Cry." There's also a "Blue Series" 7" of unreleased live tracks from First Aid Kit and Gibby Haynes accompanying the special edition of Third Man Publishing's The Blue Series: The Story Beind the Color. In addition, tours of the pressing plant will be once again open for the day and Eliza Godfrey, Prude Boys and Mexican Knives will all be performing.
Two Jerks Records
22 E. Cross St., Ypsilanti; 734-829-9112; Open noon-7 p.m.

Two Jerks will have Record Store Day releases and then a RSD after party at Ollie Food and Spirits from 8:30 to midnight. "We will have dogfish head - "beer to drink music to" and a Brewery Vivant tap takeover with DJ's spinning wax," the owner writes.
UHF Records
512 S. Washington Ave., Royal Oak; 248-545-5955; Open 9 a.m.- 8 p.m.

The poster UHF had Mark Rudolph do for them really captures the Record Store Day crowd—pushy dorks, old people, and excited music nerds all prowling for the 1 copy of whatever release there's only 300 of this year. Like usual for UHF, expect plenty of RSD exclusives and some in-store performances, this year from Valley Hush and Handgrenades & the Idiot Kids. They'll have a good handful of "eye-poppers" in the new used bin as well as the "Ken Calvert Collection" of used records recently acquired from the famed voice of Detroit music & sports radio.
Underground Sounds

25 E. Liberty St., No. 249, Ann Arbor; 734-327-9239; Open 9 a.m. – 9 p.m.
Underground Sounds is going to have "a good fill" of RSD releases available and of course plenty of other new releases. "Our shop is only 550 square feet, so we have to limit the number of people who come in the door. So much of the stuff coming out is limited," says owner Matt Bradish. Bradish says there won't be much as far as used records go. "We don't have a whole lot of used records. Most of what people are selling these days are just junk, Barbara Streisand and stuff."
If Underground Sounds is your RSD destination, get there early. "We usually have people lining up at 3 a.m. Expect to stand in line for at least an hour." says Bradish.
PJ's Lager House "Underground Vinyl"
1254 Michigan Ave., Detroit; 313-961-4668; Hours vary
The basement record bins at PJ's are now being rolled into a real deal record store, you know, with employees and everything! It's called "Underground Vinyl" and is open now but their grand opening is on Record Store day. There will be plenty of used vinyl and CDs for sale at Underground Vinyl. PJ's encourages patrons to "have a beer, a great meal, and shop records at PJ's."
Weirdsville Records
61 Macomb Place, Mount Clemens; 586-468-2665; Open 9 a.m.- 8 p.m.

Weirdsville's used vinyl, CDs, cassettes and DVDs will all be 20% off. Those who show up earliest can partake in free coffee and donuts and the first 15 get a RSD promo bag. Big spenders ($75+) get a free shirt as well. Live music will include local acts Those Hounds, Caveman Woodman & Bam Bam Moss, and Warhorses.