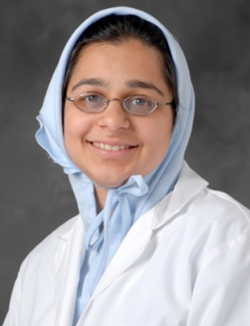 A Henry Ford emergency room doctor has been charged with performing female genital mutilation on girls between the ages of 6 and 8.
A federal complaint says Dr. Jumana Nagarwala, of Northville, performed the procedure out of a medical office in Livonia. The procedure usually involves the surgical removal of a female's clitoris and is often done for
religious
or
cultural
reasons. The goal is to reduce sexual pleasure.
Dr. Nagarwala's alleged victims came in from out of town, according to the complaint. One 7-year-old girl from Minnesota told an FBI agent her parents brought her and another girl to Detroit for a "special girls trip." She said she was taken to the clinic with her friend because their "tummies hurt" and that the doctor would perform a procedure to "get the germs out."
Authorities say the investigation has led them to children in Michigan who may have undergone the procedure between 2005 and 2007.
Dr. Nagarwala is female and, according to the complaint, told authorities she knew genital mutilation was illegal. She said she'd never before heard of the procedure being performed.
WWJ-950 reports this is believed to be the
first case
brought under 18 U.S.C. 116, which criminalizes FGM.