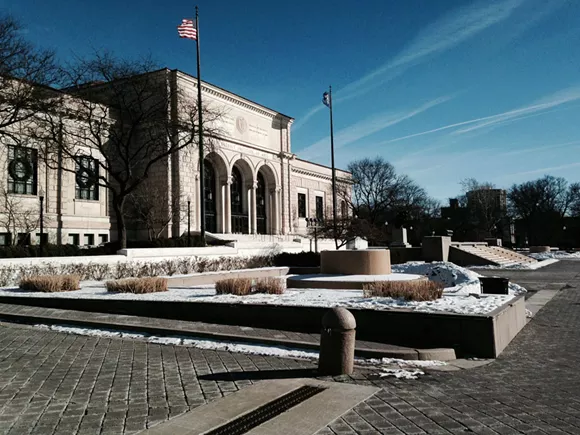 We stumbled across this lovely photo of a frosted DIA, taken by redditer
Outofthewild
, and are compelled to ask— when was the last time you visited the Detroit Institute of Arts?
Be honest. It's been a while, hasn't it?
Take a peek at the current exhibition lineup
right here—
its chalk-full of goodies, like the works on paper exhibit, "Ordinary People by Extraordinary Artists" and "Photographs from a Detroit Walk-In Portrait Studio" — and give the DIA a good old fashioned visit this weekend.