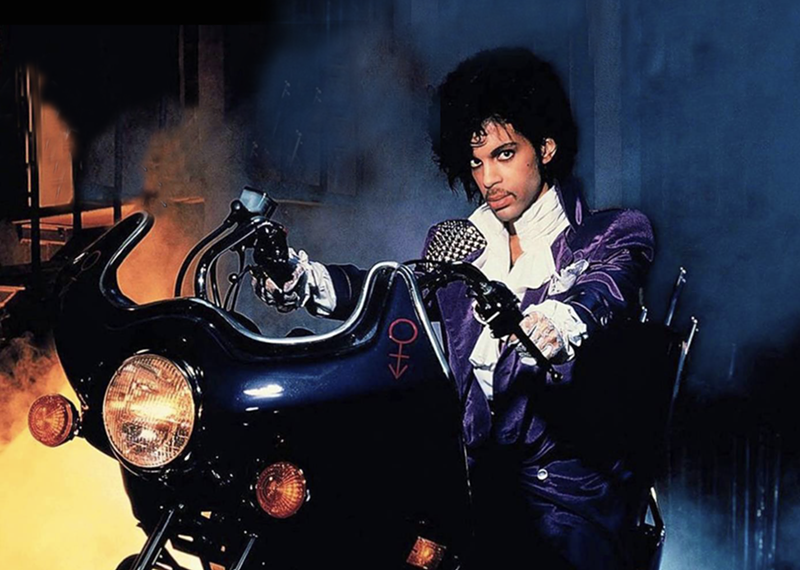 It's hard to believe the world has gone three years without the artist formerly known as Prince. But on Friday, Detroit's Old Redford neighborhood is throwing a Prince-themed bash to help get us through this thing called life.
At 8 p.m., the
Redford Theatre
will screen Prince's 1984 classic
Purple Rain
.
Tickets are $7 and guests are encouraged to dress as Prince.
Why? Next door, Artist Village Detroit will host an afterglow with an audience-judged costume contest at midnight, with a cash prize of $100. There will also be a live band playing Prince songs, a DJ, and a barbecue in the courtyard. Tickets are $5 with a ticket stub from the Redford Theatre, or $10 without, and proceeds go to Artist Village Detroit.
The tip comes from John George, the founder of the nonprofit Motor City Blight Busters,
which celebrated 30 years
of fixing up the city's northwest side last year. George also asked us to mention that Blight Busters meets at 9 a.m. every Saturday at Artist Village for volunteer efforts, and anyone is invited.
"We party on Friday, and we work on Saturday," he says.
The Redford Theatre is located at 17360 Lahser Rd., Detroit; redfordtheatre.com. Artist Village Detroit is located at 17336 Lahser Rd., Detroit; 313-255-4355.
Get our top picks for the best events in Detroit every Thursday morning.
Sign up
for our events newsletter.