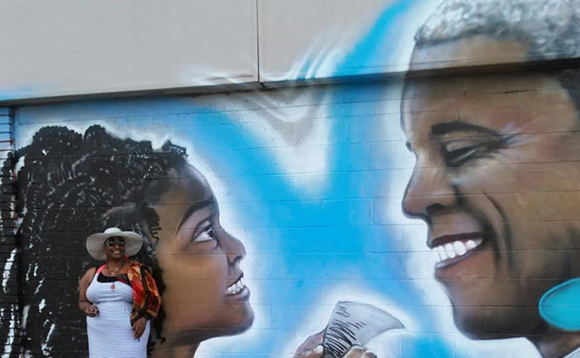 Amariyanna Copeny, who has become affectionately known as "Little Miss Flint"
after writing in to President Obama
, is now the subject of a new mural in the city. The work appears on the former Union Printing Building in Flint.
The director of the Gallery on the Go project, Sandra Branch, invited artist Kevin "Scraps" Burdick to paint the mural. The Gallery On The Go project uses involvement and creation in the arts to engage residents to participate in the improvement of neighborhoods with artist contributions who embrace cultures through artwork.
The mural features a hose spraying water in reference to the Flint Water Crisis. The mural will also feature a superhero helping to eliminate crime in the city and to symbolize hope. No word yet if Snyder has vied for inclusion in the piece, since you know, he invited her to visit him too.
What an honor to meet Little Miss Flint today!

Thanks for visiting and for the kind note, Mari! pic.twitter.com/monxTZuB4f

— Governor Rick Snyder (@onetoughnerd) May 12, 2016