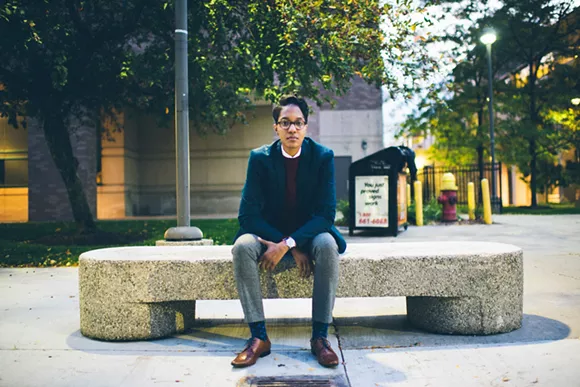 Natasha "T" Miller
's poetic prowess has landed her everywhere from
Vogue
pages to NBA stages. She's been one of Detroit's hardest working poets and activists in the black and LBGT communities for the last 12 years. Her newest venture
The Artists Inn
is a bed & breakfast catered towards artists who travel to Detroit in order to create. The goal is to provide quality inexpensive lodging. The inn will also feature a restaurant that provides healthy farm fresh alternatives and will be open daily.
"I know how stressful traveling plans can be for artists," Miller says. "I know the positive impact art can have on communities, and youth. I want to contribute to that impact by eliminating some of the stresses associated with traveling for artists and give them more of an opportunity to create, and contribute to the communities that they visit."
The house is located in Detroit's historic East Village and will be able to accommodate up to 7 renters at a time. The Artists Inn is not limited to artists only but will offer reasonable rates since artists are Miller's target audience.
"What makes the Artists Inn unique is that it provides artists with the opportunity to create while away from home by providing rooms that are designed with different types of artists and their creative processes in mind," Miller says. "In exchange for discounted rates, artists have the opportunity to contribute to the culture of the city and the growth of the community by choosing packages that allows them to go into local schools, and neighborhoods, and provide workshops for students, and local residents."

Miller plans to open the inn by early Fall and is planning a series of fundraisers to finish the inn's renovations. The first one will be held on Sunday, Feb. 21 at Craft Work, 8047 Agnes St., Detroit; from 12-3 p.m. The event will feature emcee Mic Phelps, poet Siaara Freeman, poet Claretha Peacem, and Joshua Adams. Four further fundraisers will be held in the following months.