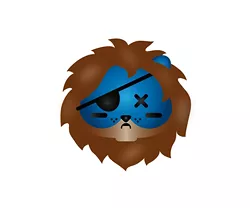 Today, news broke that the Detroit Lions were dropping their 18-year flagship radio station, WXYT-FM (97.1, The Ticket), for WJR-AM (760) starting next year. According to
The Detroit News
, Lions officials maintain that the decision was purely a business one — WJR, they say, made a better offer. But The Ticket's headliner host, Mike Valenti, flatly rejected that idea in an acerbic takedown at the top of his show.
In Valenti's words, the decision was personal, saying that he has had it with the Lions' PR stooges repeatedly trying to get a hold of him on a segment-by-segment basis —
while he was hosting his show
. Valenti says he refused to kiss ass — "They don't like me because I don't fear them," he said — and he refused to lighten up on harsh criticisms of the team.
"They care more about what idiots like Terry like and I say than they do about the product on their field," he said, calling the franchise "a petty, juvenile, nasty organization."
Now that the gloves are off, we have to say we're looking forward to Valenti's pure unadulterated commentary of the team. It should be a good rest of the season on that front.
We'll just let Valenti say it in his own words. Check out the audio dynamite below: