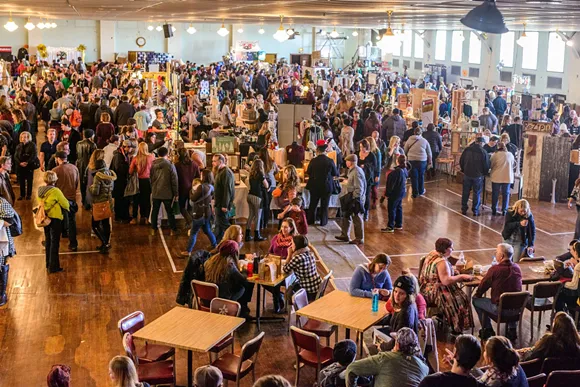 The
Detroit Urban Craft Fair
is basically heaven for anyone who enjoys selecting unique, handcrafted gifts for loved ones (and maybe also themselves). It's run by Handmade Detroit, takes place December 2-4 at the Masonic Temple, and hosts 100 local makers and crafters.
But, all of that is information you need to know if you're a DUCF shopper. The very important information we're about to share with you, dear reader, is for those of you who are one of those people who spends their days making all those unique, handcrafted items.
DUCF is currently accepting crafter applications, but only until this Sunday, Sept. 25. That means you have roughly six days before you're SOL. You can
click here to apply
, but you'll need some JPEGs or your stuff ready to upload.
"The jurying process is based on quality, originality, creative use of materials, price-points, etc," says Carey Gustafson, co-founder of Handmade Detroit. "It's a formula which makes DUCF a highly competitive show to get into, but we keep our application fee reasonable at $10 for anyone to apply with their goods. There's much more info and show FAQs at our website to see if any interested makers are curious, or haven't attended in the past."