Well, technically, yes.
Yesterday, we noticed a very familiar photo on Miley Cyrus' Instagram.
At first we thought,
wow cool, Miley's giving Detroit-based artist Shelby Sells some love
, but as the watermark on the photo indicates, the image had actually been reposted from a Miley superfan's Instagram.
As Sells mentioned in
our interview with her
, she's used to her stuff getting ripped off. When another Instagram user re-purposed her 'glitterotica,' Sells reached out to her. "I'm not claiming that I invented putting glitter on porn — that's not what I'm saying at all — but when it's that similar, I gotta say something. She was really nice about it. I felt almost petty for calling it out, but I don't know. In this day and age you kinda have to stand up for yourself and your work."
This time around, Sells stood up for herself again, and well, let's just say some Miley Cyrus fans are not as 'nice.'
Here's how it all went down in the Comments.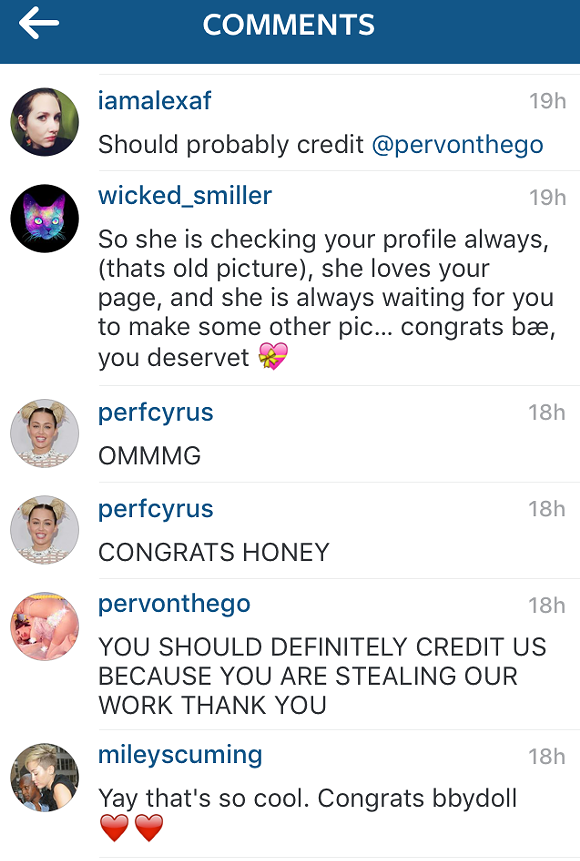 Really? Is that asking too much? Apparently so.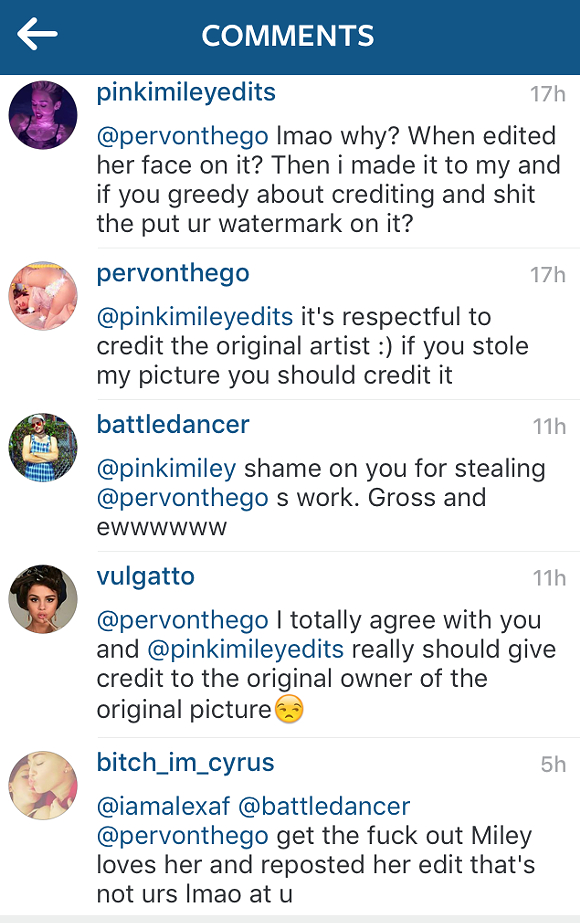 Ok, we get it, Internet culture, especially Instagram culture, doesn't really care about giving credit where credit is due (
Fat Jewish
, we're looking at you), but damn, Miley fans are cutthroat.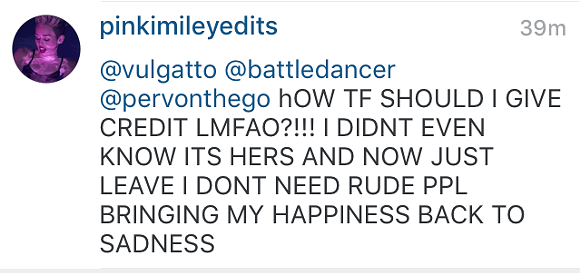 We definitely don't want an innocent Miley fan going "back to sadness," so here's where this ordeal ends.
Wanna see for yourself? Here's
the original post
. Just please leave Pinkimiley alone — she's clearly got enough going on.