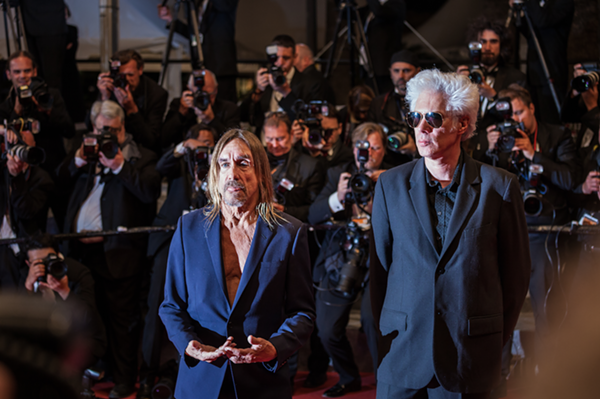 Filmmaker and honorary Detroiter Jim Jarmusch, and Detroit's prodigal son Iggy Pop are reuniting for The Dead Don't Die — a zombie movie worth staying alive for.

Iggy will join the film's all-star cast which is being described as "the greatest zombie cast ever disassembled" alongside fellow Jarmusch veterans, Bill Murray, Tom Waits, Wu-Tang Clan's RZA, and Tilda Swinton who starred in the 2013 malaise-hazed vampiric love story, Only Lovers Left Alive which was filmed in part in Detroit.

Also joining the Jarmusch world/afterlife, which is art-house meets rock 'n' roll and almost always favors mood and minimalism over rigid plot structure and theatrics, are Selena Gomez, Adam Driver, Chloë Sevigny, Steve Buscemi, Danny Glover, Caleb Landry Jones, and Rosie Perez.

Slated for a June 14 release date, The Dead Don't Die marks the filmmaker's third collaboration with Iggy Pop, the first being in 1995 for Jarmusch's Johnny Depp western, Dead Man. His foray into zombie cinema serves as a follow-up to the award-winning 2016 documentary, Gimme Danger, during which Jarmusch provides an in-depth look at the life, legacy, and debauchery behind the "greatest rock 'n' roll band ever," the Stooges.

"I'm a Midwesterner, whatever that means. I've lived in New York a lot of my life, but I'm not a New Yorker. ... I hate the Yankees, you know?"Jarmusch told Metro Times last year. "It's partly why Iggy Pop and I are friends because since we first met we were just very direct with each other. We don't take ourselves too seriously."


Stay on top of Detroit news and views. Sign up for our weekly issue
newsletter
delivered each Wednesday.