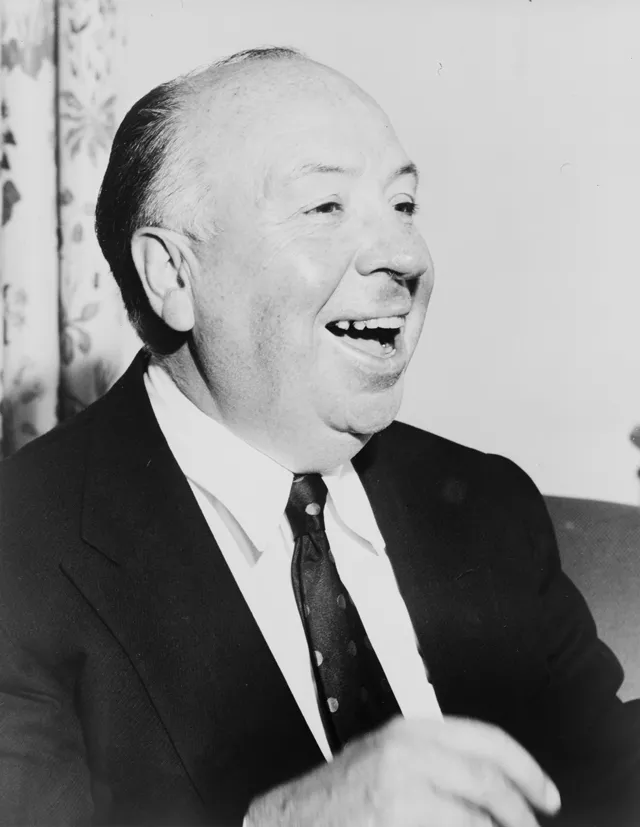 As any artist will tell you, reinvention isn't easy. For filmmaker Sacha Gervasi it's been both an inevitable professional trajectory and a personal test of will. The one-time assistant to British Poet Laureate Ted Hughes has made several unlikely creative leaps over the last two decades. For a brief while, Gervasi was a fill-in drummer for the '90s rock band Bush. Then, in the mid-'90s, he decided to attend UCLA's film school, earning a living as a journalist. This eventually led to a successful career in screenwriting, the highlight of which was penning the Steven Spielberg film The Terminal, starring Tom Hanks.
In 2005, Gervasi self-funded his critically praised rock documentary Anvil: The Story of Anvil. The decision was less unlikely than it might first appear. Back in the early '80s, Gervasi had introduced himself to the band after a London gig as "England's No. 1 Anvil fan," and ended up becoming the would-be stars' roadie. His shaggy dog doc went on to win numerous awards and was cited by local luminary Michael Moore as "the best documentary I've seen in years."
For his first narrative feature, Gervasi has aimed high, tackling what may be the greatest director in film history as his subject — Alfred Hitchcock. The challenge: to get past the iconic filmmaker's well-constructed Master of Suspense persona and reveal the man underneath.
metrotimes:You're directing a film about one of the biggest directors of all time. Your film touches on Hitchcock's on-set demeanor and approach to filmmaking. Is there anything in his style or approach that you connected to or even tried to emulate?
Sacha Gervasi: For me, there was a very personal connection into the story, which is that I made this documentary Anvil: The Story of Anvil and I mortgaged my house and spent all my own money to make it. So, when I read the screenplay [for Hitchcock], it really appealed to me that this guy, at the very top of his game, was willing to financially risk everything to get to his audience and shock them. I felt like I had a small window into understanding how insane he must have been to make such a choice.
mt: I find it fascinating how conscious Hitchcock was of his brand, he really cultivated his public persona.
Gervasi: He was the first star director. He could walk down the street and be recognized. Most people in Hollywood would look in the mirror and say, "Oh, my God, I'm not particularly attractive and I'm a little bit fat, ..." and he turned the minus into the positive. And it went beyond his physical resemblance. He took his darkness, or things that most people would be frightened or ashamed of, and he turned it into entertainment. He had the foresight to understand that he was never going to be able to compete with Cary Grant. But what he could do was be his own, unique iconic self. And in that sense no one could compete with him.
mt: Do you think that branding, which could be cartoonish at times, ever undermined his reputation as an artist?
Gervasi: His reputation as an artist has certainly grown since his death. The critics loved him at first, then didn't. A lot of his films, including Vertigo by the way, were commercial and critical disasters when they came out. But now Vertigo is hailed as the greatest film of all time. Even Psycho was dismissed. I think Bosley Crowther of The New York Times called it, "An awful blot on an otherwise honorable career." I think there were people who thought he was a great filmmaker, but sometimes his choices were a bit slap-dash. I think he recognized that you can make a brilliant film, but if no one sees it, who cares?
mt: Much has recently been made of Hitchcock's attitude toward the women in his films. Your film touches on it but, obviously, has a different focus. Does it take anything away from an artist's achievements to recognize that he or she can have serious character flaws?
Gervasi: People so want him to be a good guy or bad guy and he was both — at different times, in different measures. So, rather than lessening the effect of his art I think it deepens it. Because what you see, at least on some level, is a man who is an agonized soul trying to transcend his darkest fears through his art. What we didn't want to do with our film is sensationalize. Yes, there are the stories about Tippi Hendren and The Birds. Those are well-known. But Hitchcock also had some amazing relationships with his leading ladies, whether it was Eva Marie Saint or Kim Novak, both of whom are still around. Janet Leigh expressed that her relationship with Hitchcock was incredibly warm, right until her dying day she only had good things to say about him. So, whatever happened on The Birds was clearly not the entirety of what it was like to work with Hitchcock.
mt: Is there a Hitchcock film that speaks to you personally?
Gervasi: I really love Vertigo. How can you not? I think it's so personal, that yearning and frustration. To me it's about the intoxication of fantasy. And that was Hitchcock's world. And he was the ultimate voyeur. Sometimes the fantasy is more alluring and palpable than the real thing.
Jeff Meyers interviews film folks for Metro Times. Send comments to [email protected]