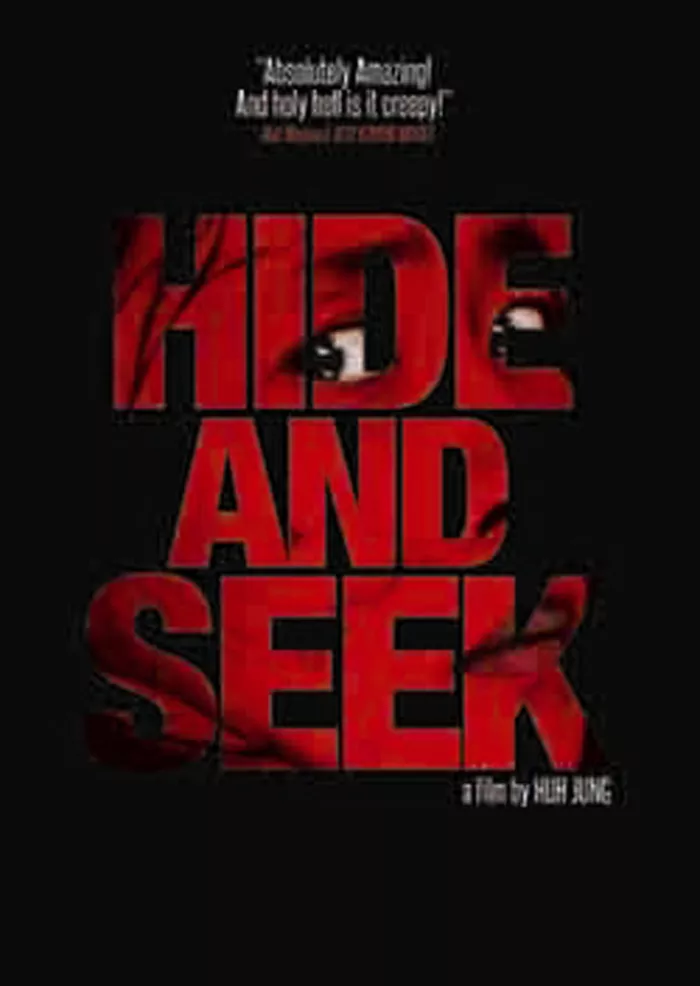 Hide and Seek
Ram Releasing; 107 minutes.
For a few years now, the best horror movies have been coming out of Asia, particularly Japan and Korea. American remakes of movies like The Ring and The Grudge have increased interest in what the Asians have to offer, but they also serve to highlight just how differently the art of filmmaking is approached over there. Flashbacks and the sort of scene-chopping that makes Pulp Fiction seem positively ordered are standard, and there's no innate desire to tie things up neatly at the end. Characters will enter and exit with little or no introduction. It can be confusing, but once you're used to it, it can also be a thrill ride.
That said, Korean film Hide and Seek is the most American-like, formulaic thriller that we've ever seen out of Asia. Huh Jung is the first-time director, and he's assembled a cast of previously unknown actors on a shoestring budget. The lack of familiarity is effective, and the performances are superb, particularly Hyeon-ju Son as the main character, Seong-soo.
Seong-soo is a wealthy businessman with a doting family and a beautiful home. He also has an estranged older brother who hates him — for good reason as it turns out. Seong-soo gets a phone call telling him that his brother has gone missing, so he piles his entire family into the car (bad decision) and drives to the run-down apartment building that his whacky sibling used to call home.
It's immediately clear that something is amiss; folks are being offed by a weird squatter dude sporting a motorcycle helmet, and every doorknob has curious symbols etched underneath. Who the killer is and what those symbols mean remains a mystery until about three-quarters of the way through the film, then the big reveal hits (to the surprise of probably nobody), and then Hide and Seek turns into a fairly standard slasher flick.
There are some cool ideas here that aren't fully realized — hints at divisions in class and a rebellion by the downtrodden. But any high-concept visions are drowned out by the "killer 'round the corner" tension tactics.
Some of the dialog is clunky (exaggerated when reading the subtitles), and there are plot holes bigger than Detroit potholes (for example, what the hell was Seong-soo's wife thinking when she allowed her children out of her sight in that neighborhood, and how did she single-handedly fight off the helmeted protagonist when he or she seemed previously invincible?).
But all of that can be forgiven because Jung has such a gift for retaining a sense of tension throughout a movie without using tricks like cats jumping out of kitchen cabinets. It should come as no surprise that he won Best New Director at last year's Korean Association of Film Critics Awards; Hide and Seek is an excellent first-time effort packed with potential and the occasional good punch.