It's been a standout year for Detroit City FC, not just for the team but for the city of Hamtramck as well, and as the season comes to a close, the future of the team looks brighter than ever.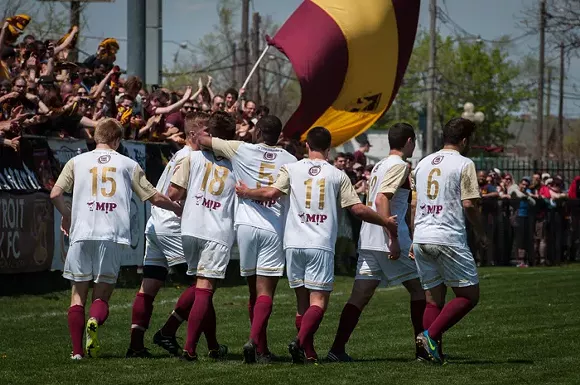 Soccer & America have a bit of a rough relationship. The one sport played around the world, for some reason, was for a long time seen as the sport your kid played while they were in middle school before they either graduated to a more "serious" sport or went the academic route. Especially before the recent boom in soccer-related investments in the metro area, Detroit Haitians and Polish people had no place to watch a good football game.
Come 2008 when the Ultimate Soccer Arena was built, change started coming. Travel teams started to try to get more players into D-league play; intermediate leagues came through to play at the stadium. After years of new, good soccer, Detroit City FC saw an opportunity.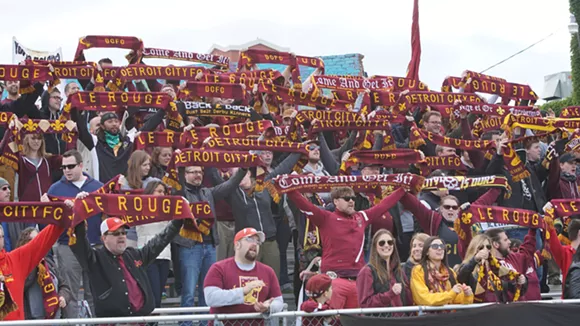 Keyworth Stadium in Hamtramck was in poor condition at the beginning of 2016, but after a call for personal investments from locals, Keyworth was open for play. According to the club, a total of 527 people pledged $741,250. I'm only a casual soccer fan, and even a few people I knew donated to the effort.
The renovation turned out to be more of a success than anticipated. In addition to reinvigorating the spirit of fans, the stadium might have also reinvigorated Hamtramck. As
Michael Jackman wrote
a couple months ago:
A general consensus from some Hamtramck residents within earshot was, "This changes everything." Another friend's comment hit home: Just like that, Hamtramck has become Wrigleyville. One even said we'll be discussing Hamtramck with qualifiers like "pre-DCFC" and "post-DCFC."

tweet this
You know you're doing well when you can land a friendly game with a Manchester team during a season when you're not even going to make the playoffs.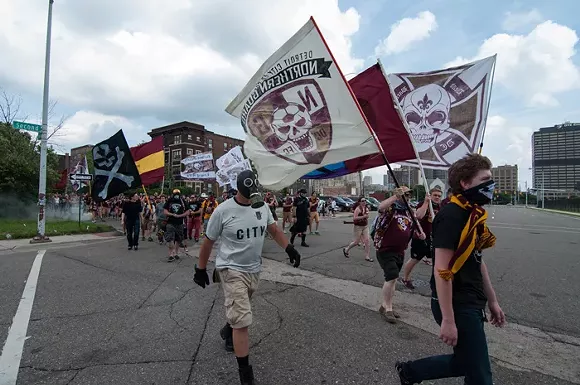 That brings us to the last game of the season. Right now, Detroit City is 4-4-3 and in fifth place in the Great Lakes West Division. Since only the top two teams make it to the playoffs and there's only one game left, Detroit City can't make it in. This season has still been a success though, make no mistake. Next season is looking promising, both in attendance and in competition. As a country that has always come short in international with a pro league that has its ups and downs, Detroit City FC is a welcome and positive addition to the future of American soccer.