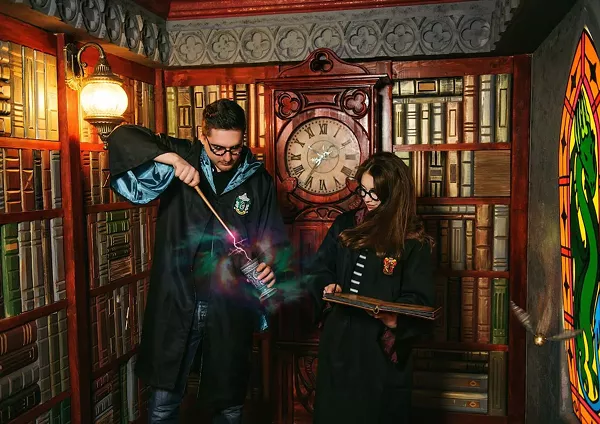 We think that the folks at the Escape Room Novi may have found the secret recipe to total and utter fun — an escape room where you can live out your wildest
Harry Potter
fantasies.
Let us give you a rundown on how these Escape Rooms work if you're never done one before. It's basically a real life adventure game where you must solve puzzles and clues to escape a series of rooms. It's a pretty good team building exercise, but also just fun with a group of friends to do on a birthday or something.
The Escape Room Novi
has taken the fun concept to a whole other level by adding a
Harry Potter
element to the mix. We're not exactly sure what sort of Hogwarts-inspired challenges will await you in the rooms (and if you've read the
Harry Potter
series you know there are endless options) but we do know that fans will be geeking out.
The room officially opens in August so we will have more details about all the magical fun around that time.