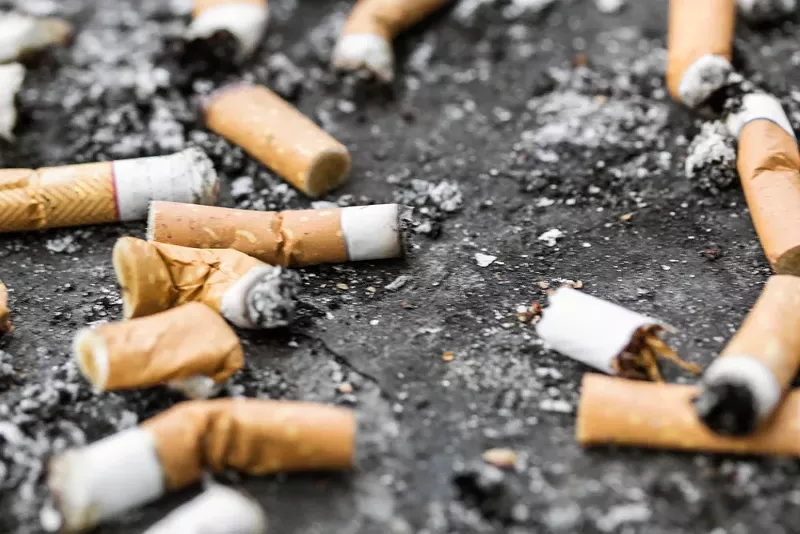 Democratic gubernatorial candidate Gretchen Whitmer has called for raising the age for purchasing tobacco from 18 to 21 statewide.
Such a move would put Michigan in line with five other states — California, New Jersey, Massachusetts, Oregon, Hawaii, and Maine. At least 350 municipalities in more than 20 states have also raised the smoking age to 21, including New York, Chicago, San Antonio, Boston, Cleveland, Minneapolis, and Kansas City. Last year, Ann Arbor became the first community in Michigan to adopt a 21+ tobacco policy, followed shortly after by Flint's Genesee County.
The move would also help contrast Whitmer with her Republican rival, Attorney General Bill Schuette, who
issued an opinion
arguing against Ann Arbor's smoking age, saying it conflicts with state law.
According to
tobacco21.org
:
Michigan currently has an above average rate of high school smoking and adult smoking, when compared to national rates. These rates will result in an estimated 213,000 deaths of children now under 18 due to smoking, with 5,200 children becoming daily smokers every year. Despite $4.59 billion in health care costs due to smoking and $4.78 billion in lost productivity, the state only spends 4.5% of the CDC recommended amount on tobacco prevention, one of the lowest percentages in the country.
The tobacco proposal is part of Whitmer's "Healthy Michigan, Healthy Economy" plan, which also includes protecting Medicaid expansion, lowering cost of prescription drugs, and declaring a State of Emergency to fight the opioid epidemic. The full plan can be read
here
.
Stay on top of Detroit news and views.
Sign up
for our weekly issue newsletter delivered each Wednesday.