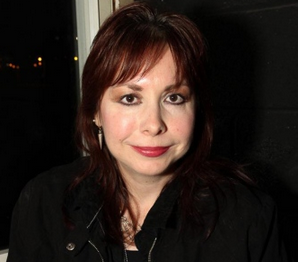 Sue Summers was already a face in the local punk scene when she started her first label, Chaos, in the '80s. That label morphed into Static Network and Records, which sees Summers promoting shows on top of putting out quality music. She's played a big part in making the Erotic Poetry & Music Festival a success, and she hosts shows at the Corktown Tavern throughout the year, including the much-loved Todd's reunion. Oh, and she also saves a ton of local cats. Is there anything that Sue Static cannot do?
Metro Times: When did you start Static Records?
Sue Summers: My bother Joe and I (he's the guitarist in Son of Sam), we grew up in the early '80s punk and hardcore scenes over at the Freezer Theatre, and the Clubhouse. I was inspired by the whole DIY ethic that was around at the time. Touch n' Go Records had just started and were releasing records, and I decided that was the route to go. After that, I was into the club scene over at Todd's, and I had a store there called Chaos. We sold vintage clothes, custom made leather jackets, jewelry and what-not. I also started promoting bands there, and carrying their vinyl (as it was at the time). From there, I started to do shows in the late '80s. I started at Finney's Pub [on Woodward in Detroit], and from there I went to Alvin's and then the Foundry, and then after that 313.Jac/Jacoby's with Stirling. We ran that for 12 years. Now, I'm doing shows at the Corktown Tavern.
MT: Is Static more of a promo company than a label right now?
Summers: It's both. The full name is Static Network and Records. We're focusing more on the promotions end of things right now, doing all the publicity and promoting shows. But the label is still there. We have 29 releases out since we stated as Chaos back in 1991. I had a run in with Sony. We had to change the name, but I was able to prove that they got the name from me for their offshoot label. I was able to get some funds so I was able to start and maintain a label for all these years. That was nice. 29 releases later, and we're still going.
MT: You don't put out a huge amount of records – is it just something that you do when a band strikes you as worthy?
Summers: Yes, pretty much. I generally do something when I have it in the budget to work with somebody. The last record we did was actually a release by the Buck Brothers, a band from London. That was my first non-Detroit band. I saw them in Toronto at a conference and really liked them.
MT: Any idea what the next release will be?
Summers: No, not yet. It's gonna rock though, whatever it is.
MT: What release are you most proud of so far?
Summers: That would be the Iggy Pop tribute compilation, Pop O.D. That was just a labor of love, and everything on there blew my mind.
MT: It is a very interesting album – they're not obvious covers…
Summers: Absolutely, that's what I was going for. I wanted a mix between experimentation and the tried and true covers. It worked out nicely.
MT: Is it still tough in this day and age for a woman in the music industry? One would hope not…
Summers: Not so much anymore. I guess I never looked at it that way. I just loved music and did it, so it's never affected me.
MT: Which artist have you enjoyed working with the most down the years? Any divas?
Summers: There haven't been any divas. There have been the bands that broke up soon after the album was released, which irritated me. It's like, why bother going through the whole thing of creating and recording. But no, everyone has been fine. I always like the music, so there's not one favorite.
MT: How did the connection with the Corktown Tavern occur?
Summers: When we got out of Jacoby's, I was looking for a new venue and they greeted me well, and treated me well. That's my new home base. My experience with the Tangent Gallery/Hastings Street Ballroom for the Erotic Poetry & Music Festival was a great one, so I'm hoping to do more stuff there.
MT: Do you have any more shows coming up that we should know about?
Summers: I do big charity shows each year – I do the Big '80s Flashback Bash, the Home for Holidays Songwriting Showcase and Charity Drive, the Summer Fest Songwriting Showcase, obviously the Erotic Poetry & Music Festival that just passed, and the Todd's Reunion. Each one of them, a portion of the proceeds benefits a people or animal charity. I like that people can go there and discover some new bands, and also become aware of these community groups that are trying to help others.
MT: We're glad to hear that the Erotic Poetry Fest went well – anything particularly exciting that stuck out?
Summers: Oh, Satori Circus. He's always amazing, everything he does.
MT: Not very erotic though, is he?
Summers: Well no, but the thing about that event is that not everything is erotic. It's more of a variety show. There's the naughty spoken word stuff, and then you get Jimmy Doom up there and anything can happen.
MT: What music is exciting you right now?
Summers: White Shag is one of my new favorites. We're starting to do some stuff together.
MT: Excellent. Anything to add?
Summers: I have a Facebook page at HaterKitty.com. That's what I do when I'm not doing music. I take care of cats in the neighborhood, and that's my page dedicated to them. I've been doing that for years now. We re-home them, feed them, all of that.
How many cats do you have in your house right now?
Enough.