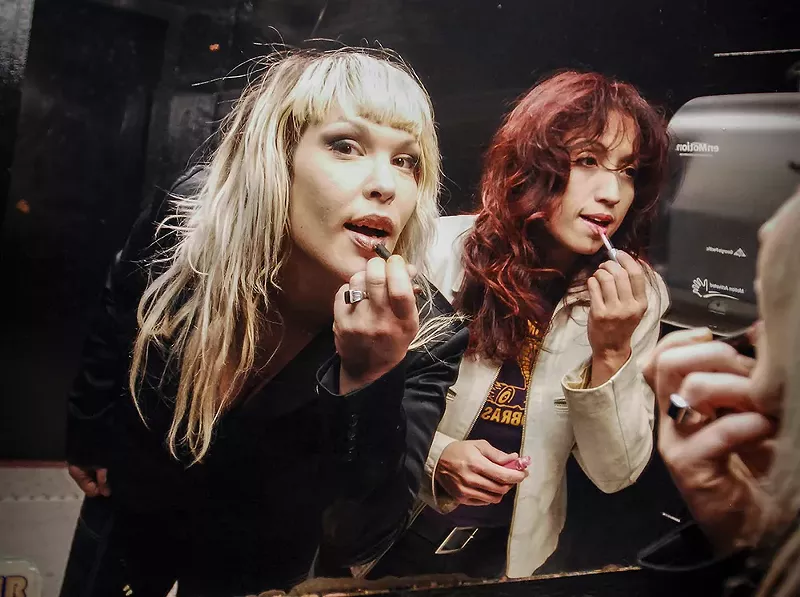 News of the death of Rachel Nagy, lead singer of the transcendent covers band the Detroit Cobras, reached fans around the world. The story was our most-read this week. Readers were also interested in Michigan-based Carhartt's decision to move forward with its mandatory vaccination policy for its workers, exposing a culture war fault line that the beloved brand straddles. Also what the heck is up with that new sleek new bodega heading to Detroit's Brush Park?
Here were this week's top headlines:
10.
"The Henry Ford museum cancels Civil War re-enactment"
9.
"Republicans attack Michigan Dems for telling the truth about public education"
8.
"Rally outside women's prison in Michigan to shine light on alleged 'rape punishment' of inmates"
7.
"That time Martin Luther King Jr. defied hecklers in Grosse Pointe speech 3 weeks before his death"
6.
"Detroit's Grey Ghost named one of Yelp's top restaurants in the U.S. for 2022"
5.
"Batch Brewing Company partners with ex-Roast sous chef to support former Roast employees"
4.
"Detroit artist Jonathan Harris strikes a nerve around the world with 'Critical Race Theory' painting"
3.
"A modern take on a New York-style bodega is headed to Detroit's Brush Park"
2.
"Carhartt is requiring its workers to get vaccinated and people have feelings"
1.
"Detroit Cobras frontwoman Rachel Nagy has died, according to band"
Stay connected with Detroit Metro Times. Subscribe to our newsletters, and follow us on Google News, Apple News, Twitter, Facebook, Instagram, or Reddit.