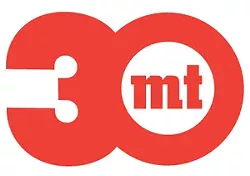 23 years ago in Metro Times: Henrietta Epstein reports that the Detroit Symphony Orchestra musicians donated their services in their last Halloween concert, after their benefits and salaries had ended suddenly in September, even before the end of contract negotiations with the DSO board. Robert Pangborn, percussionist with the DSO for 23 years, tells MT, "As musicians, we fulfill our duties; management should provide the solid financial base." Epstein writes that many musicians are dispirited and complain of a lack of communication with the board. Assistant principal Cello Marcy says it's depressing to be out of work. "The orchestra is our jewel," adds first violin Linda Snedden- Smith. "My husband Bruce Smith [second violinist] and I have been playing music for most of our lives, yet the management treats us with little respect." Today, 23 years later, DSO musicians have been on strike since Oct. 4, after the management proposed a plan that would cut their pay by about 30 percent. What was happening: Faith No More at Clutch Cargo's, Teen Angels at the Hayloft, and Ron Thompson at Sully's.
16 years ago in Metro Times: Two weeks after the 1994 mid-term elections, Jack Lessenberry criticizes America, in his weekly column, for giving Republicans control over both houses of Congress and re-electing Republican Gov. John Engler by "about three trillion votes." One defeated Democrat tells the New York Times, "They don't like him [President Bill Clinton], so they didn't like us." Lessenberry confirms that people don't like the Democratic president, but says that Clinton is unpopular because people are worried about the future, and right-wing politicians and commentators are convincing them that he's responsible for everything wrong with the country. It would almost seem that history repeats itself so often that a columnist's jobs is as easy as going through old notes and altering the names. What was happening: Al Hill at Big Fish, Collective Soul at the State Theatre, and the Coyotes at the Magic Bag.
7 years ago in Metro Times: Christopher Behnan reports that State Rep. Bill McConico has a plan to let Detroit keep its bars open until 4 a.m. The lawmaker introduced two bills to the state Legislature that would give cities with a population of at least 750,000 (Detroit, natch) the authority to create ordinances allowing establishments with C liquor licenses to sell alcohol until 4 a.m. McConico, 30, says he wants to bring late-night revenues to Detroit that are currently enjoyed by other cities such as Atlanta, Cleveland and Chicago. "We want to make Detroit a destination city like Chicago," he says. But Homer Smith, executive director of Mothers Against Drunk Driving (MADD), opposes the plan, saying "it would increase the number of drunks on Michigan's roads." Detroit City Council President Maryann Mahaffey also opposes the plan, saying, "I don't want my city, which has always been known as a family city, to be known as Sin City," she says. "I'm interested in attracting families and children." McConico's bills failed to become law, and Michigan bars still can't serve alcohol after 2 a.m, but there's a good chance they can recover after a late Saturday night with a Bloody Mary in the morning — thanks to a bill Lansing lawmakers drafted last week to allow liquor sales starting at 7 a.m. Sunday mornings and on Christmas Day. Gov. Jennifer Granholm has indicated she will sign the bill. What was happening: Ilona Knopfler at the Firefly, Ann Arbor, Gary Hoey at the Magic Bag, and Jeff Lang at the Ark.