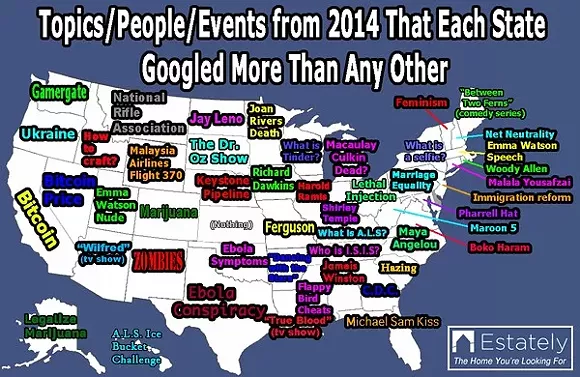 Americans Googled some weird shit last year; just take a peek at this map compiled by the folks at
Estately
.
While New Mexico was occupied with zombies, Utah with nude Emma Watson pics, and Wisconsin with that Tinder thing, Michiganders were more concerned with the pressing question "Is Macaulay Culkin dead??" (
He's not, by the way.
)
Right behind our queries about the Home Alone star, we also Googled:
2. Kate Upton photos
3. Ted Nugent
4. George Will
5. Mary T. Barra
Any guesses on what our 2015 map will look like?