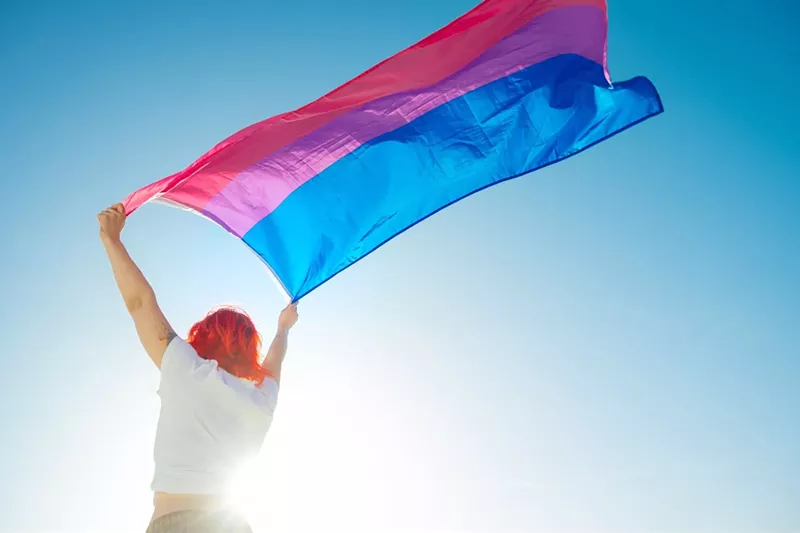 Bisexual individuals are attracted to multiple genders, which may lead people to think that means double the options when dating. But, it's not that easy. Bi singles have to overcome roadblocks, falsifications, and sadly, judgment in the dating world.
Unfortunately, bisexual men and women are often mislabeled as someone who's going through a phase and that their sexual preference is only temporary. Because of this, the bisexual community often faces a slew of unique struggles in the dating world, especially when using an online dating platform. For instance, many bisexual and bi-curious individuals are negatively fetishized by potential partners. But, it's time to stop the misconceptions and perpetuating these stereotypes.
Truth is, online dating can suck for everyone, regardless of sexual preference. However, using a dating app that caters specifically to bi people, and the LGBTQ+ community more broadly, can provide a better experience. That way, you'll know the people using these platforms are open to dating someone who is bisexual.
Here are the top bisexual dating apps and websites for both men and women.
With just under 1.3 million members worldwide, this dating site is one of the premier platforms for bisexual singles. BiCupid is one of the best bisexual dating apps, catering specifically to bi and bi-curious people. This dating portal is designed specifically for bisexual men and women who wish to find a compatible partner. Its focus is to better the dating experience and make it more convenient for like-minded bisexual singles to explore online dating. The platform came into existence to serve a larger purpose - to get rid of the stigma associated with bisexual dating and provide a space for people within the community to date freely, without having to abide by societal norms.
The sign-up process is quick and easy. You'll have to provide some basic information, like your full name, email address, age, location, relationship status. Then you can upload a profile photo, fill out the "about you" section, and explain your ideal match. Once fully registered, you can start sending winks, sparks, and messages. Though, direct messages will require a premium membership, which costs anywhere from $18-$33/month.
Pros
World's largest dedicated bisexual dating site
Easy to send messages to other users
Advanced search tools to find matches
Ability to feature yourself at the top of search result listings
Advanced profile and photo privacy control
Ability to upload photo albums your profile
Cons:
Fewer members than other popular dating apps, so you won't have as many options nearby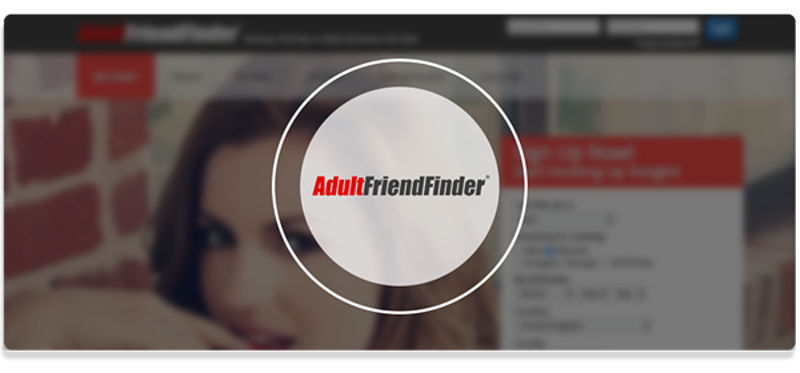 AdultFriendFinder is an online dating app that's geared more toward casual relationships, rather than anything long-term or serious. It's one of the world's largest sites known for hookups and swinging. The overall demographics of users include straight, gay & bi men and women, as well as couples. Basically, the member base contains singles and couples with all different sexual orientations and gender identities.


After creating an account, there are multiple ways to customize your profile. The more info and details you fill out, the easier it'll be to make a connection with another member. Like most other dating apps, AdultFriendFinder will curate potential matches for you to choose from based on your preferences, age, location, and relationship goals. You can do a decent amount of browsing on the site without a paid membership. You'll be able to send a limited amount of messages, visit and like most profiles, and enter into some chat rooms. When you have a paid plan, however, these features are enhanced. Your profile will appear higher in searches, and you can unlock private photo albums, use video profiles, and send as many messages as you want.
Pros:
Good for open-minded, exploratory singles
Video messaging and group chat rooms
Low pressure dating app to find a no-string-attached virtual connection
Cons:
Not the ideal choice if you're looking for a serious relationship
Some scam profiles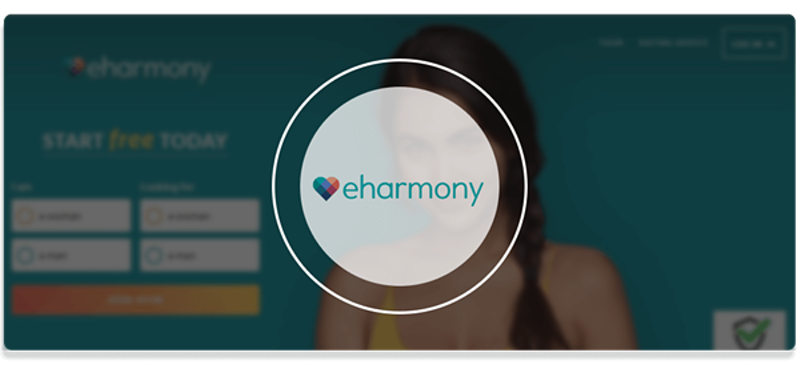 eHarmony unlocks a whole new variety of bisexual dating opportunities. Members of this dating app are relationship-minded singles of all kinds, focused on finding real and enduring love. If you're looking to find a new romantic connection, based on compatibility and a solid foundation, this is your ideal dating platform to use. The user base includes a dynamic group of various sexual orientations, complementing all kinds of values, personalities, and lifestyles.


With limited bisexual dating sites and apps out there, eHarmony aims to provide an inclusive and diverse platform for the modern dating era. Their site is designed to work around you and your needs. From the moment you create an account, eHarmony is there to help you find that special person. They offer tips and resources for your dating profile, helping you put yourself out there and ultimately find your special person.
Pros:
Extensive Compatibility Quiz to help find other singles whose personality and relationship goals complement yours
The site is focused on user personalities when matchmaking, rather than appearances
You can filter matches based on age, height, ethnicity, education, interests, and hobbies, and more
The customer service team is highly responsive to user complaints and questions
Cons:
A monthly membership is pretty expensive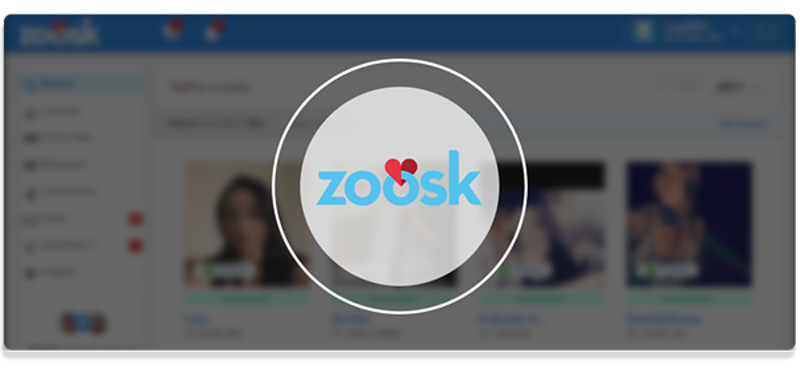 Zoosk is a bi-friendly site. When creating an account, you can set your sexual preferences to reflect whether you're interested in men, women, or both. The world is a little less binary and heteronormative, and dating apps like Zoosk are working hard to cater to the LGBTQ+ community, including gay men, lesbian women, bisexuals, and more. Unfortunately, these communities are still not accepted everywhere, making it tricky to find the best bisexual dating apps. Zoosk is an open-minded platform that aims to create a safe place for bisexual dating. As one of the largest dating apps in the US and throughout the world, Zoosk is popular for its high success rate and diverse user base.
Pros:
You can easily adjust your search filters to your dating preferences
Members can use many of the site features with a free account
Cons:
The large member base can lead to some bad matches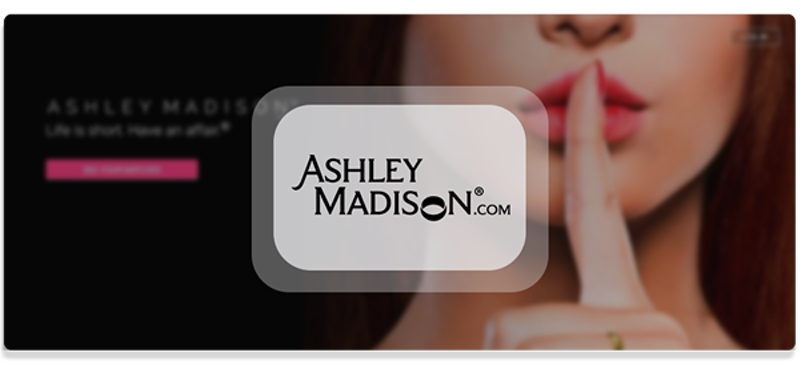 Ashley Madison is a popular dating site, focused on adultery and secret relationships. Most members use the site to find singles and attached people for some casual fun. Since its establishment in 2001, the Ashley Madison brand has been widely known for no-strings-attached dating, mostly for people in unhappy marriages or relationships. Their slogan is, "Life's short. Have an affair", after all. If you're skeptical, Ashley Madison is discreet, trustworthy, and very popular to use.

Looking past the branding, Ashley Madison isn't just a dating site for extramarital affairs. It includes a broad user base of people to have all kinds of relationships.
Pros:
The user interface is modern and easy to use
Many active members ready to chat
The site has a panic button so a significant other won't see
Security and safety features protecting your privacy
Numerous types of communication tools
Anonymous payment options
Cons:

Not for those looking to have a serious relationship
No auto-matching feature
This dating app is all about creating a safe space for LGBTQ women. Most heteronormative dating sites don't give bi-women a fair shot at finding a meaningful connection. Many of those sites are filled with creepy men, as well as singles and couples looking to exploit a woman's sexuality. HER is an award-winning app made for queer women by queer women. It provides a haven for lesbian women, bisexual woman, and all types of queer women to date freely.
HER is rapidly growing. With over 4.5 million users since its rebrand in 2015, it's making its mark on the LGBTQ dating scene. The platform purposely designed minimalistic profiles, allowing the user to customize categories like gender, sexuality, pronouns, diet preferences, and astrology signs. These heavy-text descriptions allow users to get creative with their profiles and provide a more well-rounded understanding of who they are.
Pros:
Lots of text space to showcase your identity, values, interests, etc.
Community-focused app, allowing users to search for relationships, friendships, local events, and more
Multiple success stories and positive reviews
A safe place for queer women to connect
Millions of users and it's only growing
Cons:

More popular in big cities, rather than small towns
No advanced algorithm or match system
Some unverified profiles and catfishes
Feeld is a bisexual dating app that caters to non-monogamous and sexually fluid folks. There are a ton of bisexual men and women who use the app. Many people are not bi themselves but are interested in dating bi couples and singles. The company was founded by a couple that had a positive experience with non-hetero, non-monogamy relationships firsthand. Essentially, the app was created for couples and singles who want to explore new and exciting poly relationships. There aren't as many vulgar and kinky members as you might find on AdultFriendFinder or Tinder. Feeld is all about sex positivity and respectfully exploring sexual desires.
Pros:
The app provides over 20 sexual and gender identities
Users of the app are respectful of boundaries
Fluid community of ethically non-monogamous members
Affordable subscriptions
Cons:

Mostly used as a hookup up, not for serious relationships
The app can be glitchy
FAQs
What Does Bisexual Mean?
Many people use bisexuality as an umbrella term as an attraction to more than one gender. The truth is bisexuality means different things to different people within the community. Even though this can make things confusing, it all depends on what bisexuality means to the specific person.
For example, some use the term "bisexual" to indicate an attraction to either men or women. But, other people don't see it that definitively. It could also include nonbinary genders and transgender people. Overall, the term is fluid and open to interpretation.
Does Bisexual Mean Your Dating Experiences Have a 50/50 Split?
No. Some people think that being bisexual means your dating life has to be split 50/50 between men and women. But, it's not that simple and not an exact science. Someone can be leaning into a certain gender for a while and then that preference could shift. That doesn't make them any less bisexual.
Bisexual as a sexual orientation is ever-changing. It's a unique identity of its own, not simply "half homosexual" and "half heterosexual". Lots of bisexual people are more attracted to one gender over another, but their bisexuality is still valid.
Can You Actually Find a Relationship on Dating Sites?
It's hard to enter into the dating world as a bisexual person. There's no denying that. Does that mean you can't find love - online or elsewhere? Absolutely not.
Most singles are meeting online these days, regardless of sexual orientation or gender identity. In fact, many people who meet on a dating app are more compatible and have a higher chance of success in a relationship. Most high-quality dating websites and apps have fine-tuned algorithms that will connect you with someone you'll have chemistry with. That means you can bypass some of the awkwardness of meeting someone at a bar or through mutual friends, only for it to end in a breakup. Online dating gives you the chance to have that initial conversation virtually, which can be a good indicator of whether there's chemistry there or not.
Unfortunately, there aren't many dedicated bisexual dating apps. That just means a good portion of bisexual and bi-curious people are on the dating sites and apps popular within LGBTQ+ circles. Plus, many of the higher-quality dating sites have inclusive features that allow you to narrow search results based on your preferred dating pool.
Why is Bisexuality Still Hyper-Sexualized?
While the world is taking steps to be more open-minded, the fact of the matter is - bisexuality is far too often hyper-sexualized. The online dating experience, especially for bisexual women, is fetishized by many straight men. Just because someone identifies as bisexual, it's not an invitation for their matches to be creepy.
Catfishing is another issue bisexual people face on dating apps. Some people will create a fake identity or fictional persona on a bisexual dating app just to feed their obsession with lesbian and bisexual women. If you notice suspicious behavior like this, it should be reported to the app immediately.
What is Unicorn Hunting?
This is one of the most antiquated stereotypes believed about bisexual women and men. It's a term used to describe a bisexual person who only has sexual experiences with heterosexual couples. With online dating, unicorn hunting occurs when a heterosexual person shows interest in someone of the same gender, but not for romantic reasons like you may think. The person is looking for a third person to join a sexual experience with their significant other. If you're interested in something like that, there's nothing wrong with that. But, if you're dating to find a partnership and true connection, this is something to keep an eye out for.