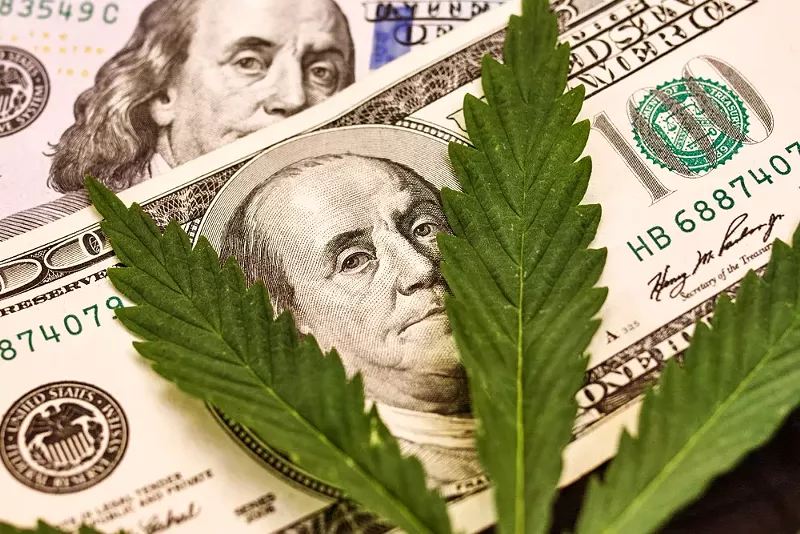 Legal cannabis sales in the state hit a record $221.7 million in December, even as prices continue to plummet.
Although medical cannabis purchases are still on the decline, adult-use sales are higher than ever, hitting $208.3 million last month, according to the Michigan Cannabis Regulatory Agency. By comparison, adult-use sales were $135 million in December 2021.
Meanwhile, medical cannabis sales dropped to $13.4 million, compared to $32.9 million in December 2021.
Flower still dominates the market, followed by vape cartridges and infused edibles.
Cannabis sales are likely to climb even higher in 2023 after Detroit issued its first round of licenses for adult-use retail businesses to open in December. The city issued 33 licenses for dispensaries, microbusinesses, and consumption lounged.
Some of the Detroit adult-use dispensaries have already opened.
Meanwhile, the cost of cannabis continues to decline. The average price of an ounce of recreational flower was $90.68 last month, compared to $175.57 in December 2021.
Prices are dropping because the market is saturated with cannabis — a good problem for consumers, but a challenge for retailers.
Rising sales in cannabis is also good news for municipal budgets. Unlike medical cannabis, adult-use cannabis has a 10% excise tax and a 6% sales tax. Excise tax revenue goes to local governments, schools, and roads.
There's still plenty of room for growth. A vast majority of the state's 1,764 communities don't allow adult-use cannabis sales. Additional communities are expected to opt in as the market matures.
Coming soon: Metro Times Daily newsletter. We'll send you a handful of interesting Detroit stories every morning. Subscribe now to not miss a thing.

Follow us: Google News | NewsBreak | Reddit | Instagram | Facebook | Twitter