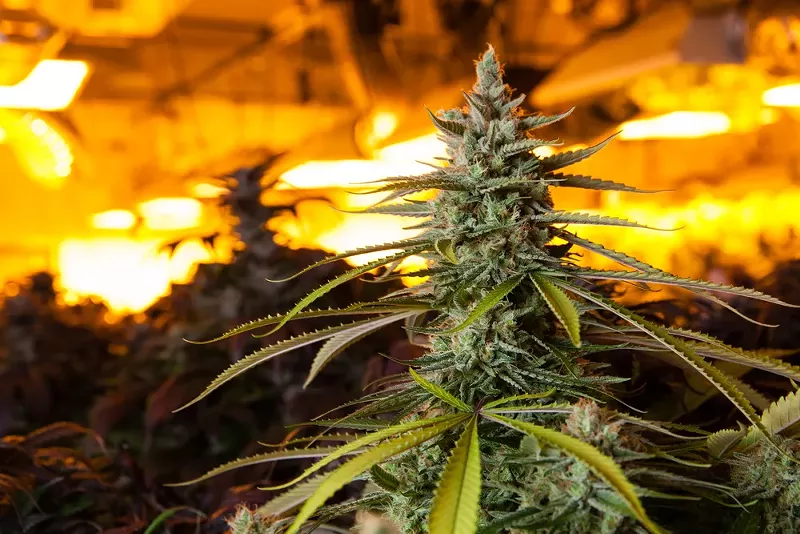 Michigan State Police busted a large-scale cannabis growing operation in Ogemaw County on Wednesday as authorities continue to crack down on the black market.
Police seized more than 5,400 cannabis plants and more than 100 pounds of processed cannabis in Richmond Township.
The two residential search warrants were carried out by the state police's Marijuana and Tobacco Investigation Section (MTIS), which is tasked with enforcing the state's cannabis laws.
"MSP's MTIS will continue to conduct investigations and actively pursue criminal charges throughout Michigan against businesses and individuals who continue to cultivate, manufacture, and distribute black market marijuana and marijuana infused products," state police said in a news release.
Briana Hanna, the new director of the Cannabis Regulatory Agency, hinted last year that authorities plan to do more
to crack down on illegal cannabis
.
State regulators and cannabis business owners say the black market is still thriving and contributing
to plummeting profits
as prices for licensed cannabis continue to decline.
Coming soon: Metro Times Daily newsletter. We'll send you a handful of interesting Detroit stories every morning. Subscribe now to not miss a thing.

Follow us: Google News | NewsBreak | Reddit | Instagram | Facebook | Twitter