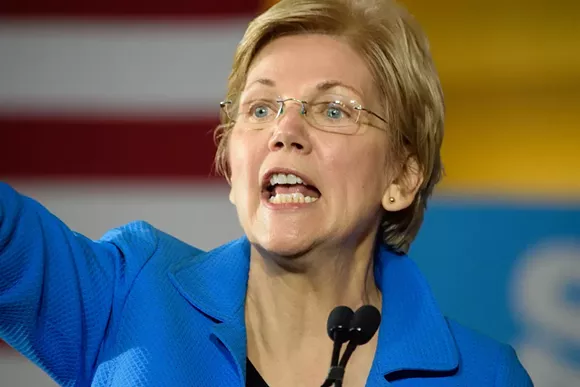 With the confirmation hearings of seven of Trump's Cabinet-level nominees in the Senate this week, many lawmakers are making it known that some of these nominees are not qualified for the job.
Senator Debbie Stabenow already told the press
that she cannot support Betsy DeVos, Trump's nominee to run the Department of Education, and now Senator Elizabeth Warren of Massachusetts is letting DeVos know that she is not fit to take this position.
Warren wrote a lengthy letter (16 pages to be exact) to Betsy DeVos today fleshing out why she is so unqualified for the job. Warren says, "there is no precedent for an Education Department Secretary nominee with your lack of experience in public education."
She even goes on to say that DeVos has a "radical political philosophy" and a thin resume.
DeVos and her family are notoriously known for supporting charter schools in Michigan. They have been behind a series of bills that have sought to give charter schools more taxpayer dollars, as well as to send taxpayer money allocated to education to parents via vouches which would allow them to select the school they deemed the best for their child.
Even more so, the DeVos family have donated millions of dollars to
GOP politicians
. Warren wrote in her letter to DeVos that, "making large political contributions to 'buy influence' does not qualify you to help set policy for the education of America's school children."
DeVos' confirmation hearing is set for this Wednesday. You can read Warren's full letter to DeVos
here
.