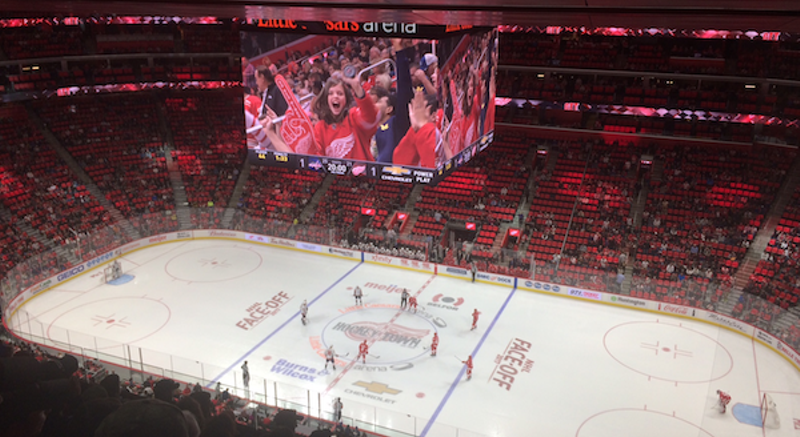 You can now own a little piece of Hockeytown heaven in the form of a Joe Louis Arena seat.
Seats at the 20,000-capacity venue went on sale today for partial season ticket holders, suite holders, and sponsors. The general public will have its chance to buy a souvenir on May 12. Prices start at $150.
Joe Louis Arena is home to 38 years of hockey pride, so seats won't be the only memorabilia for the taking. Other items for sale will include the hockey arena's furniture, lighting, signs, and chilling systems. Even suite wet bars and the scoreboard will be up for grabs.
While the sale is meant to offset the cost of maintaining the arena, three Detroit charities will receive a portion of the proceeds, as well.
The city of Detroit, the arena's longtime owner, has plans to hand it over to a bondholder who took big losses in the city's bankruptcy. Officials were supposed to start demolishing or "staging the site for demolition" by today, according to a report by the
Detroit Free Press
. The creditor initially conveyed plans to build a luxury hotel at the site, but has since said it's going back to the drawing board.
You can purchase seats from the Joe at
www.thejoeseats.com
and check out the auction at
www.orbitbid.com
.
Jack Nissen is an editorial intern for the Metro Times and a masters student of environmental journalism at Michigan State University.