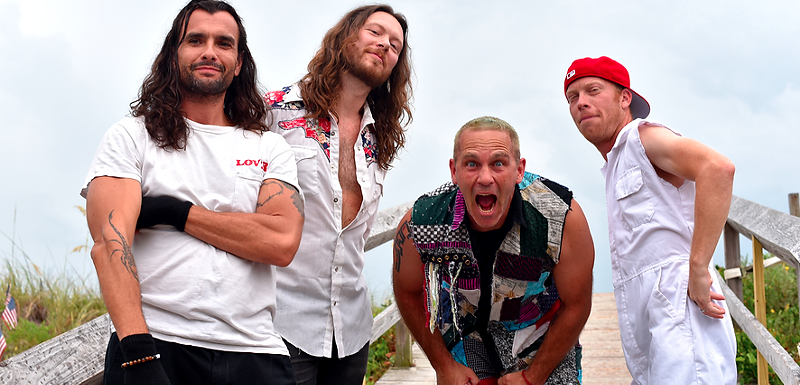 Well, this week was a little spicier than usual, as our readers were interested in one fan's angry ticket flub as he accidentally purchased tickets to a Red Hot Chili Peppers cover band.
While the Red NOT Chili Peppers offered a few laughs, our readers certainly weren't laughing at how the city of Detroit still hasn't compensated local homeowners after overtaxing them by $600 million.
All of that and a little bit more. Here are the top stories of the week:
10.
"Greta Van Fleet singer responds to fans calling him out for appropriating Indigenous culture"
9.
"Demolition set to begin this week on toxic industrial site that oozed toxic slime in metro Detroit"
8.
"Indigenous sugarbush organizers call for restorative justice with police who raided their ceremony in Detroit"
7.
"Macomb County community opposes cannabis dispensary's parking plans"
6.
"Michigan's booming cannabis industry helps burned-out workers to turn over a new leaf"
5.
"Detroit fan 'fuming' after accidentally buying tickets for Red Hot Chili Peppers cover band, Red NOT Chili Peppers"
4.
"Ready Player One in downtown Detroit is closed and being replaced with Pizza Cat"
3.
"Michigan GOP Senator condemned for falsely claiming Dems want to 'groom and sexualize kindergartners'"
2.
"Celebration of life planned for Detroit BBQ Company founder Tim Idzikowski, dead at 36"
1.
"Detroit illegally overtaxed homeowners $600M. They're still waiting to be compensated."

Stay connected with Detroit Metro Times. Subscribe to our newsletters, and follow us on Google News, Apple News, Twitter, Facebook, Instagram, Reddit, or TikTok.