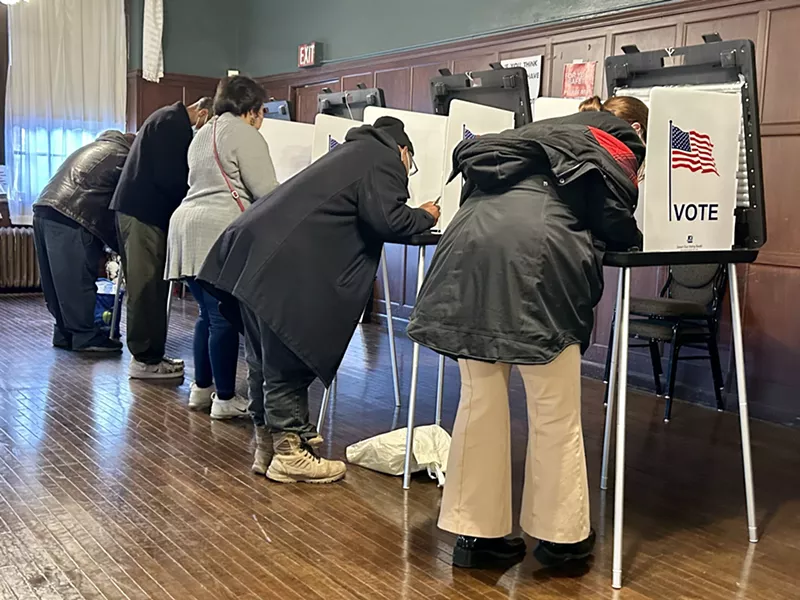 Secretary of State Jocelyn Benson teamed up with Democratic lawmakers to unveil legislative plans to protect elections and their workers following the unprecedented far-right attacks on democracy.
"We have made great strides expanding the voice and protecting the vote of every Michigan citizen over these last few years, but we have more work to do," Benson said Tuesday. "We are in an era of misinformation with voters being lied to about their right to vote and election workers subject to a near constant barrage of threats and harassment for simply doing their jobs. We must do more to protect the people who protect democracy."
Under the plan, Democrats in the state Senate and House would introduce legislation to ban and increase the penalty for threatening, harassing, or doxxing election workers. Residents would also be banned from pressuring election officials to act illegally.
Another bill would ban deceptive practices in elections. That includes lying to voters to get their signatures on petitions and knowingly sharing false information about elections and citizens' right to vote.
New legislation would also mandate that local clerks are provided with sufficient funding to ensure their security and the security of their elections.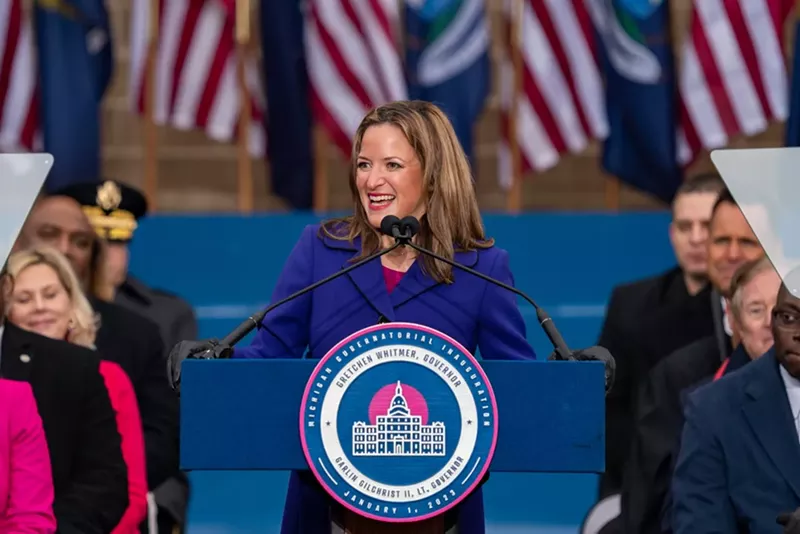 "Election workers are our family members and neighbors in all our communities who volunteer their time to serve our democracy," said Sen. Sylvia Santana, D-Detroit. "The work they do is critical to our democracy and we need to protect them so they can continue to serve us."
Benson also announced she is launching a bipartisan elections policy work group to suggest, review, and provide feedback on election policies on a regular basis.
The proposed new bills come after Trump loyalists pressured local election workers to provide unlawful access to voting machines. Former attorney general candidate Matthew DePerno and others are under investigation for allegedly plotting to gain access to the equipment.
"No one should be pressured by their elected leaders to break the law and especially not the public servants who administer our elections," said Sen. Dayna Polehanki, D-Livonia. "I look forward to working with my colleagues on both sides of the aisle to explicitly prohibit and penalize such abhorrent abuses of power."
For the first time in 40 years, Democrats control the Governor's office, state House, and Senate.
Since Donald Trump lost the election in November 2020, the Republican-controlled Legislature has introduced dozens of bills to restrict voting access.
Gov. Gretchen Whitmer vetoed all of the bills that passed.
"I am committed to working with Secretary Benson and my colleagues on both sides of the aisle to ensure that every Michigander is empowered to share their voice at the ballot box, our election workers can do their jobs without fear of threat, harassment, or intimidation, and our clerks have the resources they need to run secure, fair, efficient, and transparent elections," said Rep. Penelope Tsernoglou, D-East Lansing.
Coming soon: Metro Times Daily newsletter. We'll send you a handful of interesting Detroit stories every morning. Subscribe now to not miss a thing.

Follow us: Google News | NewsBreak | Reddit | Instagram | Facebook | Twitter