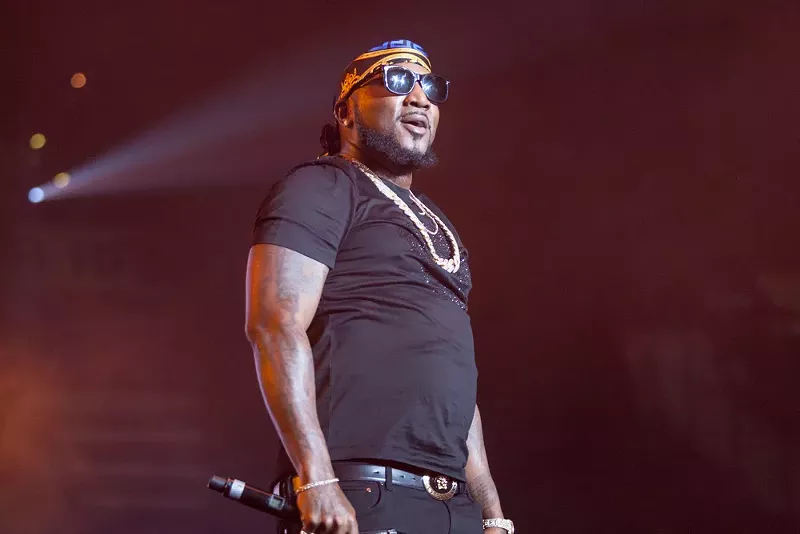 Rapper Jay "Jeezy" Jenkins is featured in a new radio and digital ad aimed at boosting Black voter turnout for Democratic presidential candidate Joe Biden.
The one-minute ad debuted Thursday morning in Michigan and other states.
"I'm here to tell you that your vote matters," Jeezy says in the ad. "It's time to get involved and make our voices be heard. There's nothing more important now in this world than our voices being heard."
The ads are part of the Biden campaign's "Shop Talk" series, a virtual roundtable featuring Black men discussing the challenges they face across the country. The series
launched in Detroit
on Sept. 24, when vice presidential nominee Sen. Kamala Harris met with Black voters, Lt. Gov. Garlin Gilchrist, and Detroit NAACP President Rev. Wendell Anthony at Headliners Barber Shop.
On Sept. 14, Biden's campaign began airing
two television and digital ads
targeting Black voters in Michigan and other swing states.
The 30-second ads
feature Black men wearing masks and talking in a barber shop about their support for Biden, the importance of voting, and President Donald Trump's handling of the coronavirus.
Michigan is a critical battleground state that Donald Trump narrowly won in 2016, and for Biden to win, Black voters are expected to play a vital role. Polls show
Trump trailing Biden
in Michigan by as many as 10 percentage points.
In 2016, Trump won just 8% of the Black vote nationwide. But in Michigan, Black voter turnout dropped by more than 12% from 2012, compared to 4.7% nationally, according to
a Washington Post analysis
. If Black and Latino voters turned out as much as they had in 2012, Hillary Clinton would have won Michigan, where 14% of the population is Black, the analysis found.
Observers believe Biden's selection of Harris as a running mate, as well as Trump's racist rhetoric, will energize Black voters. During Tuesday's first presidential debate, Trump
refused to disavow
white supremacy.
More than eight in 10 Black Americans believe that Trump is a racist, according to
a Washington Post/Ipsos poll in January
.
In Jeezy's ad, he reaches out to protesters.
"If you are out there marching in these streets, exercising your rights, you need to exercise your right to vote, too," Jeezy says. "It's the only way to make sure we get the change we're looking for. And I do mean we. Us. Better jobs, education, health care, and criminal justice reform."
Jeezy urges residents to visit
iwillvote.com
to ensure they are registered to vote. It's not too late to register to vote in the Nov. 3 election.
"Our vote is all we got. It's time to use it," Jeezy says.
Stay on top of Detroit news and views. Sign up for our weekly issue newsletter delivered each Wednesday.