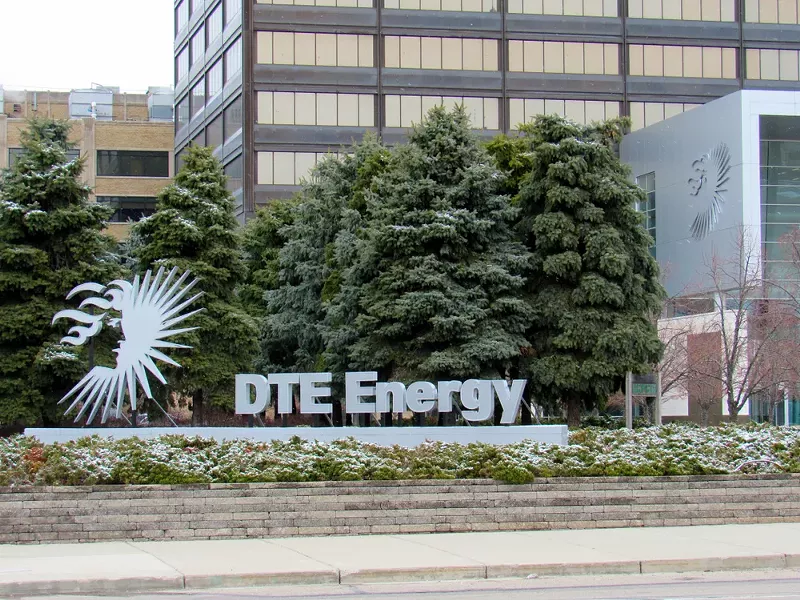 DTE Energy cut off power to more than 128,800 customers in the first 10 months of 2022, the third highest number of shutoffs among electric companies nationwide, according to
a new report by Energy and Policy Institute (EPI)
, a fossil fuel industry watchdog group.
That's a 16% increase over shutoffs in the first 10 months of 2021.
Between January 2020 and October 2022, DTE shut off power to 377,492 customers.
During the same period, Michigan's largest utility spent $2.1 billion paying dividends to shareholders. That's 52 times higher than the amount of money it would have cost to forgive the customer debt, according to the report, co-authored by The Center for Biological Diversity and Bailout Watch.
EPI calls DTE "one of the most aggressively anti-consumer" utility companies in the country.
Electric and gas bills are on the rise because of the escalating cost of energy.
In November, the Michigan Public Service Commission approved
a $30.5 million electric rate increase for DTE Electric
, which is owned by DTE Energy. The increase was less than 10% of the utility's request.
The human toll of the shutoffs is substantial.
"Access to electricity is a basic human right," EPI said in its report. "People rely on electricity for water, physical safety, food security, medical care and telecommunications. When these essentials are taken away, the harm spreads like ripples across a pond. Disconnections foster instability: Without power, people struggle to maintain employment, keep their kids in school, and even stay alive. This is doubly true for the largely poor communities of color that are most vulnerable to inadequate housing and climate-driven weather extremes."
In all of Michigan, utility providers shut off energy to more than 166,200 people in the first six months of 2022, a 16% increase over the same time period in 2021. Only three states — Illinois, Pennsylvania, and Georgia — had a higher number of shutoffs.
Nationwide, more than 20% of families couldn't afford to pay at least one energy bill last year. For people of color, that rate was 31%.
"Communities of color bear the brunt of energy insecurity," EPI wrote. "Decades of discrimination have left communities of color in structurally deficient housing that costs more to heat and cool."
DTE Energy is
one of the largest contributors
to lawmakers' campaigns. The company and its executives and lobbyists have donated to the campaigns of nearly every state lawmaker in Michigan.
In a statement sent to
Metro Times
, DTE Energy defended its track record:
"Caring for our most vulnerable customers is a top priority for DTE Energy. The report authors ignore the significant outreach DTE makes every day to connect our at-risk customers to financial aid and avoid an interruption of service, which is a last resort we always strive to avoid. We offer special protections during the winter, and for senior citizens. We place customers on payment plans that lower their bills, and last year we connected customers to nearly $200 million in financial aid. We recently worked with the State of Michigan on new approaches to quickly get help to customers in need, directly applying funds to the accounts of eligible customers in an approach spotlighted by the White House. These actions have significantly reduced electric customer arrears by nearly a third over the past two years, and we have twice delayed electric rate increases — going more than two-and-a-half years with no increase — in recognition of the impact the pandemic had on the communities we serve."
This story was updated with a statement from DTE Energy.
Coming soon: Metro Times Daily newsletter. We'll send you a handful of interesting Detroit stories every morning. Subscribe now to not miss a thing.

Follow us: Google News | NewsBreak | Reddit | Instagram | Facebook | Twitter