Jack White is gearing up to release his third solo record, Boarding House Reach on March 23, and he'll kick off a sold-out tour at Little Caesars Arena on April 19. In the upcoming cover story for Rolling Stone Magazine, writer Brian Hiatt gets White to dish candidly about nurses, exercise, and that Beyonce collab.

Here's what we learned:

1. He does not regret punching Von Bondie's frontman Jason Stollsteimer at the Magic Stick in 2003.

"Sure, but so did Johnny Cash. So did Sid Vicious. Jerry Lewis." White says of throwing a punch or two (or three).

"If you call Johnny Cash's mom a whore in a bar, you expect him to not react? Or go push a Hells Angels bike over and see what happens. It's insane to do something you know is insulting to another human being and expect no repercussions."

2. He runs on a treadmill.

"I run as fast as humanly possible, for short bursts. It's true! I do! I'll run at top fuckin' speed ... on a treadmill. I can't run outside. It's too dangerous to run that fast outside with rocks and shit, I'll probably break an ankle. But whatever the top speed on the treadmill, I'll go. For short bursts. So I don't have a heart attack or some shit."

3. He owns a 1930s, 23-pound scrapbook made by Illinois sanitarium's 15,000 patients, Frank Sinatra's driver's license, and a musical manuscript written by Al Capone while in Alcatraz.

"I'll be reading this the rest of my life," White says of the scrapbook and went on to say of his Capone treasure, "Human beings are complicated creatures with lots of emotions going on."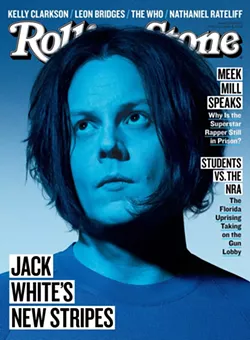 4. White has a "love-hate relationship with nurses" which developed after a kidney stone forced a trip to the emergency room.


"I just despise them and their trips that they're on all the time. Like, I told this lady, 'How dare you tell me to be quiet when I am in extreme pain! You're supposed to be helping somebody who's in pain!' It's like talking to a cop. They hear so much bullshit all day long. They don't wanna hear what you have to say!"
5. He knows he is weird looking and is bummed he will never fulfill his dream of being "a black man in the 1920s."


"I mean, I can dig that I'm, for some reason, weird-looking for them. 'This guy looks like Edward Scissorhands! Like, what the fuck is this crap?'
"I mean, the horrible racism and the treatment of gays and females in the 1920s
is
hard to forget and at the same time you watch a clip of a musician playing in a club in Chicago and you think, 'Wow, why couldn't I have been born in that time period? And why couldn't I release my first albums when there was so much ground to be broken in the 60s?'
6. He has a framed photo of Slick Rick in his Nashville office.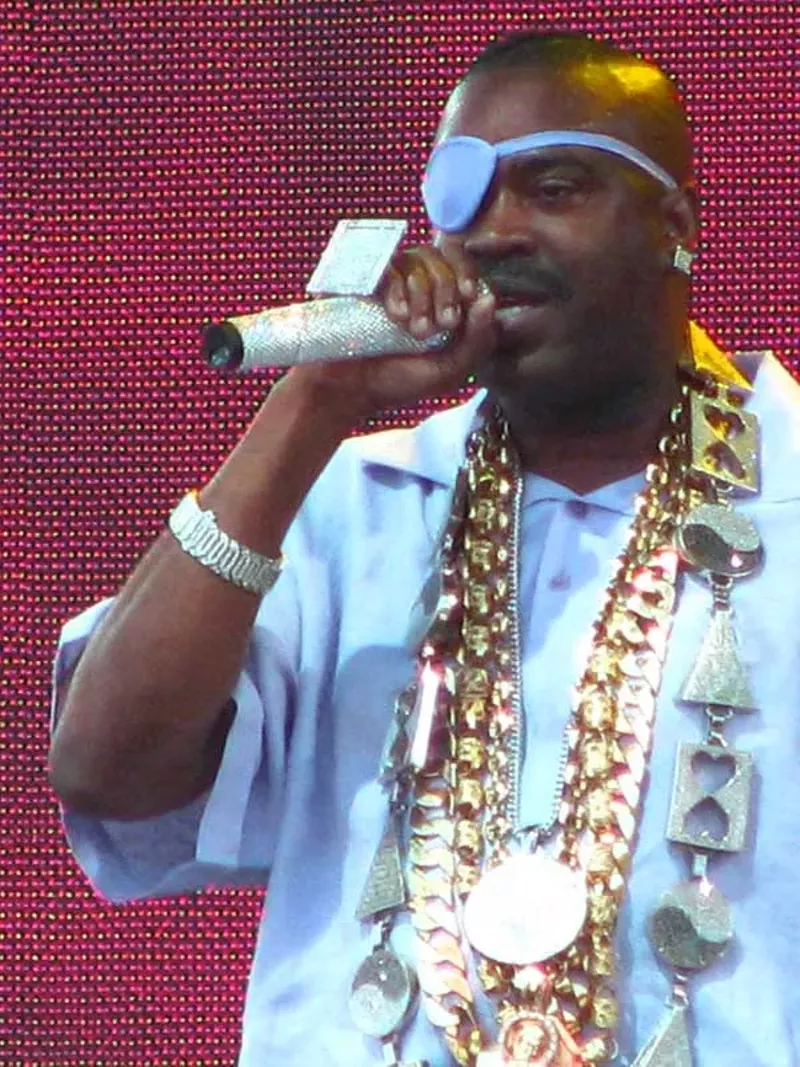 7. He likes to sit with his back to the wall when he goes out because of touchy fans.
"I'm assuming at all times that someone is about to touch me or say my name. It's a strange way to exist. It's like you're always on the defensive. Nobody has said shit to us in the last five minutes, but your brain is experiencing it, so it's almost like some caveman instinct.


8. Beyonce called upon White to arrange an alternate version of "Daddy Lessons" from Lemonade
— he did, but she didn't use it.

9. A White Stripes reunion is probably not going to happen.


"I highly doubt that would ever be a thing."
Get our top picks for the best events in Detroit every Thursday morning. Sign up for our events newsletter.