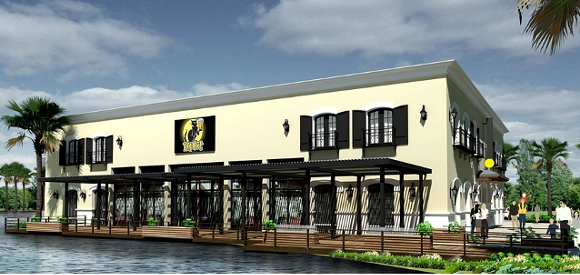 The people behind those glorious little crack fries are now expanding their brand way down south to the
sandy beaches of Florida
.
The Grand Rapids based BarFly Ventures LLC (where the OG HopCat is) announced this morning that it will open a Florida HopCat in Port St. Lucie, which is located on the east side of the state near that giant lake and town called Okeechobee.
While HopCat does have other restaurants in different states (Illinois, Indiana, Kentucky) the move to Florida totally makes sense. If your grandparents don't live in Florida already, they either will eventually, or you know a friend who has grandparents in Florida. For some reason, Michiganders flock to Florida in the winter (probably because of our awful winters. Thanks
Thrillist
!
Also, the HopCat COO Mark Gray is from Port St. Lucie, Florida, so there's that, too. Gray said in a statement that they want to capitalize on the huge craft beer industry that is currently booming in the state.
Unlike our Michigan locations, this new HopCat will have waterfront seating, so there's another reason to hate your life in these cold Michigan months. When is summer again?
P.S. — the new Royal Oak HopCat should be opening soon, too, incase you need more crack fries in your life.