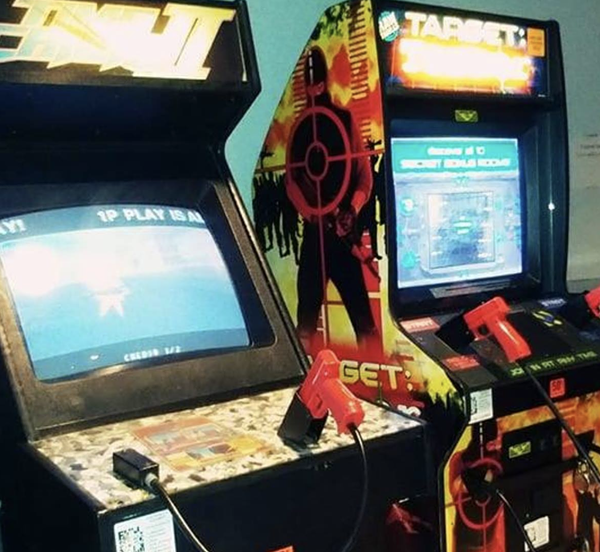 Metro Detroit's newest arcade bar is up and running in Mr. B's Gastropub in downtown Royal Oak. The move is part of a change of direction for Mr. B's, which appears to have shed its neighborhood bar vibe for one of a gastropub.
According to a release from the restaurant, it revamped its menu and offers a wide selection of salads, sandwiches, pizzas, craft cocktails, and "
shareables
," with all menu items made from scratch daily.
The arcade offers over 20 quarter-operated games like "Crystal Castles," "Centipede," "Millipede," "Missile Command," "Demolition Man," electronic dart boards, and foosball, "Marvel Vs. Capcom 2: New Age of Heroes," "Ms. Pacman," "Galaga," "Cruis'n World," "Killer Instinct 2," shuffleboard, skee ball, beer ball, "NFL Blitz," "NBA Showtime," "Star Trek: The Next Generation," "Target: Terror," "Time Crisis II," "Tekken," and "The Simpsons."
Adults 21 and older receive two free game tokens with a drink purchase from 5 p.m. to 8 p.m. Kids under the age of 12 will receive a free game token when they dine with their parents.
In recent months, POP+Offworld arcade opened above the Checker Bar in downtown Detroit, and Ready Player One launched nearby in Greektown. A new Barcade is in the works in the Cass Corridor.
Mr
B.'s is located at 215 S. Main St. in Royal Oak.
So many restaurants, so little time. Find out the latest Detroit dining news with our weekly food newsletter delivered every Friday morning.