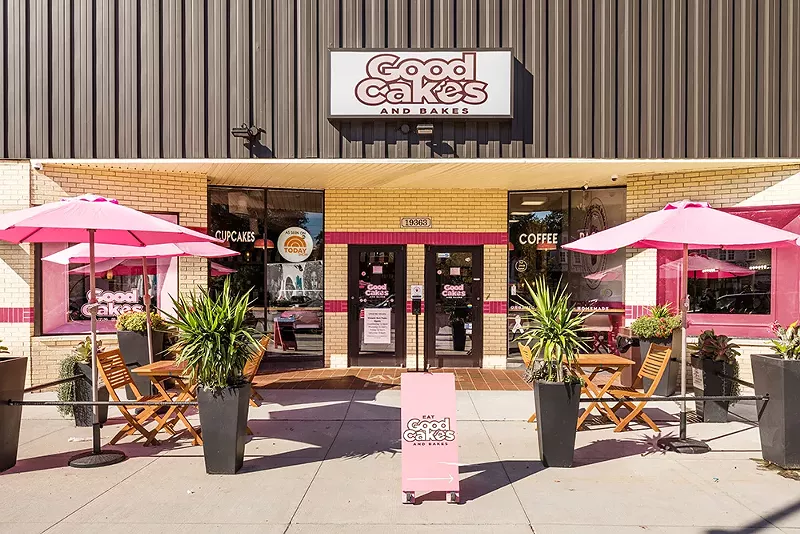 It's that time of year again when the culinary world starts buzzing with excitement about the James Beard Restaurant and Chef Awards.
Semifinalists for the coveted awards were announced on Wednesday, with several metro Detroit chefs making the cut.
There are a few repeats from last year, like Baobab Fare's Hamissi Mamba and Nadia Nijimbere, Ima Izakaya's Mike Ransom, Marrow's Sarah Welch, and Saffron De Twah's Omar Anani, who are all up for Best Chef in the Great Lakes region again.
Anani made it all the way to the finals last year, but didn't bring the award home in the end.
New this year is the "Outstanding Bakery" category, with Detroit's Avenue of Fashion staple Good Cakes and Bakes in the running.
"This category recognizes a baker of breads, pastries, or desserts that demonstrates consistent excellence in food, atmosphere, hospitality, and operations while contributing positively to its broader community," according to a press release.
Clearly, Detroiters know their stuff when it comes to baking. In 2022, Warda Bouguettaya of Midtown's Warda Pâtisserie won the James Beard Award for outstanding pastry chef.
In total there are 13 Michigan semifinalists this year, compared to around 20 last year. Most are for individual chefs instead of restaurants.
You can check out the full list of James Beard Restaurant and Chef Awards semifinalists from Michigan below.
Outstanding Restaurateur

• Sandy Levine, Freya, Chartreuse, and The Oakland, Detroit
Outstanding Chef
• Hajime Sato, Sozai, Clawson
Emerging Chef
• Amado Lopez, Casa Amado Taqueria, Berkley
Outstanding Bakery
• Good Cakes and Bakes, Detroit
Outstanding Wine and Other Beverages Program
• Spencer, Ann Arbor
Best Chef Great Lakes (IL, IN, MI, OH)
• Omar Anani, Saffron De Twah, Detroit
• Abra Berens, Granor Farm, Three Oaks
• Norberto Garita, El Barzon, Detroit
• Andy Hollyday, Selden Standard, Detroit
• Ji Hye Kim, Miss Kim, Ann Arbor
• Hamissi Mamba and Nadia Nijimbere, Baobab Fare, Detroit
• Michael Ransom, Ima Izakaya, Detroit
• Sarah Welch, Marrow, Detroit
Coming soon: Metro Times Daily newsletter. We'll send you a handful of interesting Detroit stories every morning. Subscribe now to not miss a thing.

Follow us: Google News | NewsBreak | Reddit | Instagram | Facebook | Twitter