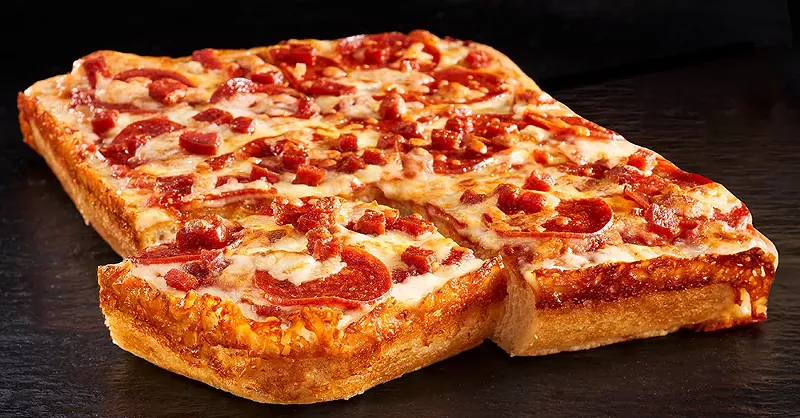 The rest of the world finally seems to be catching on to something we've long known here in the Motor City: Detroit-style pizza is awesome.
Even frozen pizza company DiGiorno has unveiled a new line of "Detroit-style" pies set to hit grocery stores across the U.S. in July.
"Consumers are asking for bold flavors and more toppings on their pizza than ever before," said Kimberly Holowiak, DiGiorno's senior brand manager. "As we continue to innovate with our category-leading crust, we're also focused on delivering delicious, flavor-forward new varieties to satisfy people's tastes."
The frozen Detroit-style pizzas will sell for a suggested $9.30 and include flavors like Four Cheese, Double Pepperoni, and Three Meat.
The new style will also be released behind a new line of "Loaded Ultra-Thin Pizza" set to hit the frozen food aisle this spring.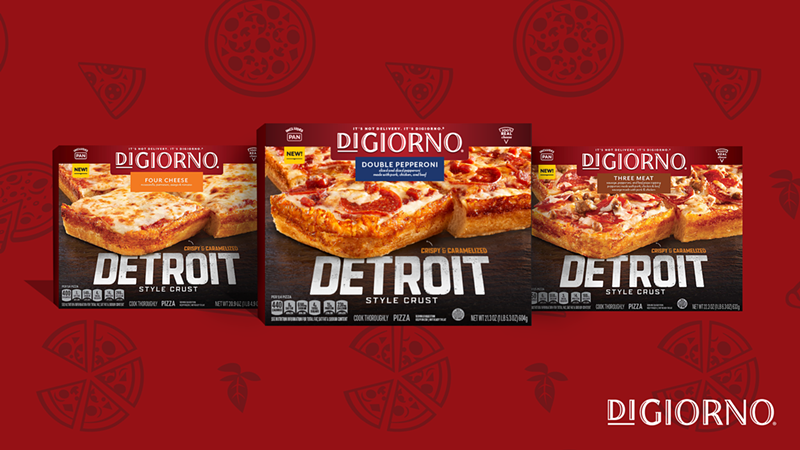 More and more people outside of Michigan seem to be becoming hip to our square pizza. In 2021, Pizza Hut debuted a limited-edition Detroit-style pizza menu item that the company said was so popular that it brought it back, although a Washington Post reviewer said that it fell short of the real thing and that anyone "who grew up in Detroit would probably be offended."
Maybe Detroit-style pizzas really need to be baked in metal trays built for auto parts, as Buddy's Pizza did, to be truly authentic?
It's too soon to tell whether the company should change its slogan to "It's not Detroit. It's DiGiorno." We'll report back once we get our hands on one of these frozen Detroit-style pizzas.
Coming soon: Metro Times Daily newsletter. We'll send you a handful of interesting Detroit stories every morning. Subscribe now to not miss a thing.

Follow us: Google News | NewsBreak | Reddit | Instagram | Facebook | Twitter