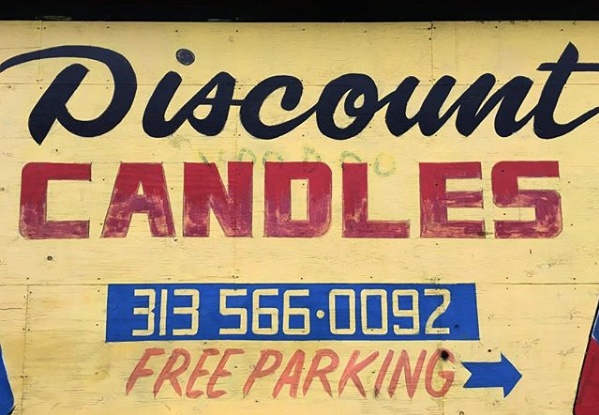 Discount Candles store owner Donna Adams confirms to
Metro Times
that her Eastern Market 7-day candle store will remain open, despite rumors the store would shutter when its lease ends in March.
The store is located on the ground floor of 1400 Gratiot Ave. Last December, the building was sold to a new owner — who remains anonymous — and plans for a renovation were quickly rolled out.
It was unclear whether or not those plans would include removing Discount Candles, a shop that Adams has run for the last 25 years. Steven Silverman, a real estate broker who handled the building's sale, told us the owner was willing to work with the longstanding establishment, but no plans were being made until March.
"We are staying here," she says. "We may choose to move later, but for now we're staying."
Should a move be necessary, she says she has narrowed down a new location in Eastern Market, but that remains Plan B for now.
The shop is
popular within the community
for selling a candle to suit any need — examples include "Law Stay Away,"
"Bitch Be Gone,"
and "Fast Luck" — and Adams says her customers were saddened to hear news they might close up.
"People come in asking for me to say a prayer for success or for a prayer for peace of mind. People come here for that," Adams says. "I was worried, who is going to pray for them?"