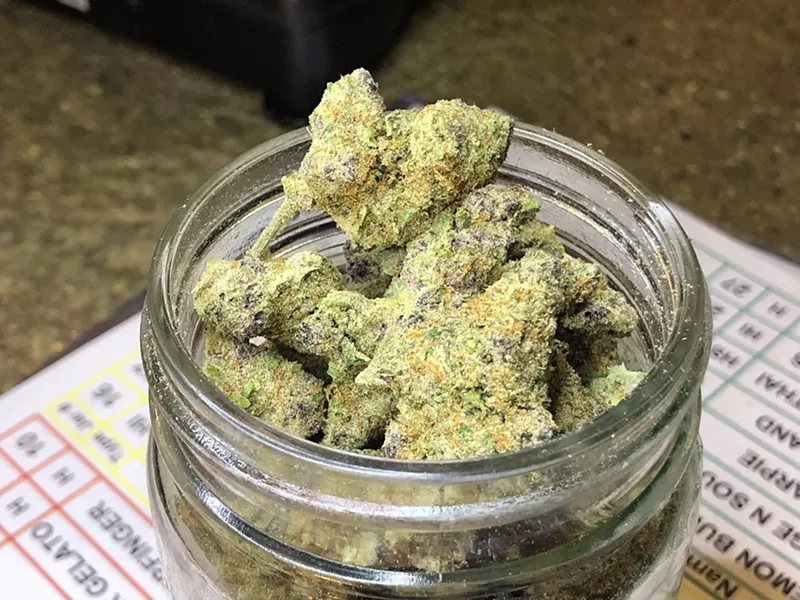 Michigan State Police are finally preparing to crack down on the marijuana black market that has blossomed at the expense of legally run cannabis dispensaries.
The Marihuana and Tobacco Investigation Section is beginning to meet with prosecutors as law enforcement officials prepare to target unlicensed cannabis businesses.
More than 200 illegal delivery services have cropped up since recreational marijuana became legal in Michigan in December. As a result, many of the 82 licensed dispensaries in Michigan have struggled to compete.
One of the state's largest dispensaries, The Reef in Detroit, says it lost 30 percent to 40 percent of its customers to the illicit market, according to the dispensary's head of operations and business development, Rush Hasan.
"The crackdown definitely should help," Hasan says. "It's a good step toward ensuring the process is done correctly and safely."
Without enforcement, the black market has been able to thrive and undercut state-sanctioned dispensaries, which are burdened with income and sales taxes, legal fees, a $6,000 application fee, an annual $66,000 license, and the cost of testing their products for impurities.
The black market pays none of that.
To figure out how to address illicit sales, legal experts began meeting with the state Attorney General's office. One of those experts, Barton Morris, said it quickly became evident that prosecutors and police were unsure how to interpret the recreational marijuana law, called the Michigan Regulation and Taxation of Marijuana Act.
"There is so much confusion about what is lawful and what is not, and there is so much disagreement about how to enforce the law," says Morris, an attorney with the Cannabis Legal Group in Royal Oak.
Morris supports new legislation that would more clearly define the crimes and penalties for selling marijuana without state approval. Without strong enforcement, he says, the illicit market will continue to flourish.
"The black market has been significantly growing and growing and growing," Morris says. "They are all trying to sell as much as they possibly can before law enforcement cracks down."
There are more than 200 illegal cannabis businesses listed on Weedmaps, a popular website and app to find marijuana dispensaries and delivery services. That is more than twice the number listed in December.
Weedmaps allows businesses to advertise without proof that they're licensed.
Some advocates have lobbied for a state law requiring cannabis businesses to provide their license number to advertise. In California, where the black market has been strong, lawmakers are considering such a bill.
Hasan said the issue comes down to safety and competitive prices for the customer.
"We don't want to see people get arrested," he says. "We just want the process to work properly."

Stay on top of Detroit news and views. Sign up for our weekly issue newsletter delivered each Wednesday.