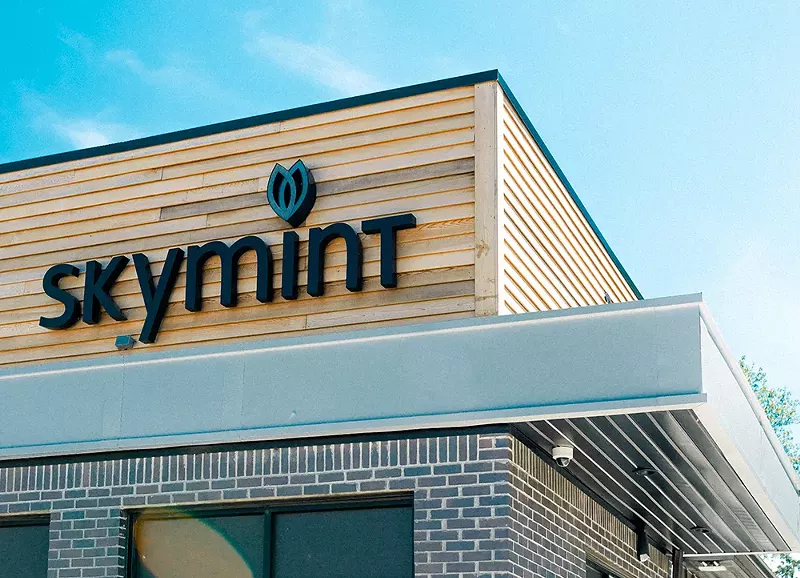 Skymint, one of the state's largest cannabis companies with 24 dispensaries and three indoor grow operations, is in serious financial trouble and under control of a receiver.
An Ingham County Circuit Court judge ordered the receivership after Skymint was sued by Canadian investment firm Tropics LP, which says the company owes it more than $127 million,
Crains Detroit Business first reported
.
The suit alleges that Skymint, which primarily operates under the parent company of Green Peak Innovations Inc., is burning through $3 million in cash every month and missed its annual sales forecast of $263 million, generating only $110 million in revenue in 2022.
The company's financial collapse is the latest sign that the oversaturated market in Michigan is causing significant problems in the legal cannabis industry.
The average price of an ounce of adult-use flower dropped from more than $512 in January 2020 to $80.16 in January. The price continues to decline every month, making it very difficult for dispensaries and growers to break even.
New York-based cannabis investment firm Merida Capital Holdings and its affiliates also filed a lawsuit against Skymint, alleging the company misrepresented its financials and management.
Since marijuana is still illegal on the federal level, cannabis companies cannot receive help in a bankruptcy court.
In response, Gov. Gretchen Whitmer allowed for receiverships for cannabis companies in 2020.
Gene Kohut, a partner at Detroit-based business advisory firm Trust Street Advisors, was appointed as the receiver in this case.
Tropics LP loaned Green Peak $70 million in September 2021 and agreed to repay the debt in full by September 2025 at a monthly compounding interest rate of 12.5%.
Tropics is requesting to take possession of Green Peak's assets.
"Absent appointment of a receiver, defendants' assets are subject to waste, and plaintiff will suffer severe and irreparable damage unless in the hands of a receiver," the suit says. "(The receiver should) take all necessary action to preserve the value of the assets, all subject to the direction of the court during the pendency of those proceedings and until the assets are sold."
Coming soon: Metro Times Daily newsletter. We'll send you a handful of interesting Detroit stories every morning. Subscribe now to not miss a thing.

Follow us: Google News | NewsBreak | Reddit | Instagram | Facebook | Twitter