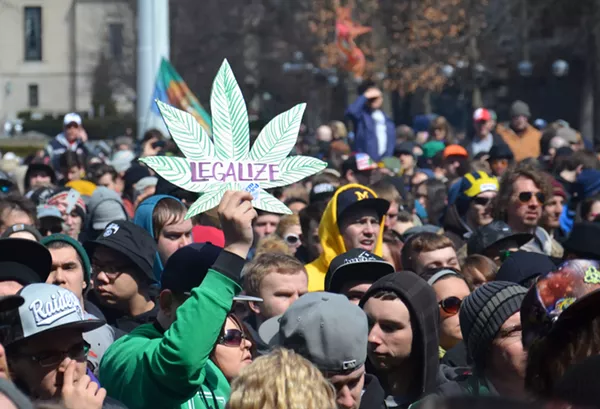 A
new bill
introduced by Michigan Senate Republicans on Thursday in lame duck would make it illegal to grow marijuana at home.
The move comes after
voters on Nov. 6 approved a ballot initiative by a 56-44 margin to decriminalize marijuana
. The new law, which goes into effect on Dec. 6, allows residents to grow in their homes up to 12 marijuana plants for personal use.
The proposed change to the new law is likely an attempted giveaway to Republicans' corporate backers who want to make money off the sale of marijuana. It's harder for them to do so if people are growing it at home.
Another bill would
reduce the tax rate on marijuana sales from 10 percent to three percent
, and prohibit the state from using tax revenue for schools or road repair. In other words, the GOP is trying to eliminate the giant windfall the state is expecting from marijuana taxes.
The good news, however, is that Republicans need a supermajority to pass the changes. They have one in the Senate, but only hold a 63-47 majority in the state House, so it's unlikely the legislation passes.
Stay on top of Detroit news and views. Sign up for our weekly issue newsletter delivered each Wednesday.