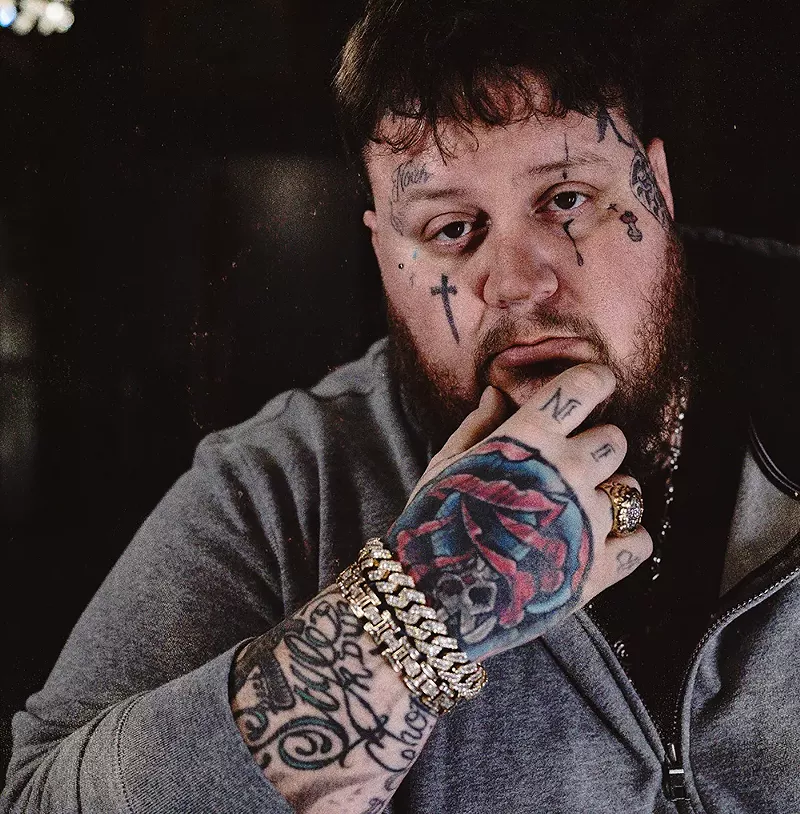 Rapper-turned-country singer Jelly Roll is coming to Riverside Park in Ypsilanti on Friday afternoon to discuss his upcoming album and biopic on Hulu.
The free event includes a listening party for his anticipated upcoming album,
Whitsitt Chapel
.
Jelly Roll will talk about his album and his biopic,
Jelly Roll: Save Me
, which premiers on Tuesday and features his struggle with addiction and mental illness. He also will participate in an Q&A.
Gates open at 3 p.m., and the event begins at 4 p.m. at Riverside Park at 2 E. Cross St.
Tickets are required and can be obtained at
The Patient Station
at 539 S. Huron St. in Ypsilanti.
For more information, call the dispensary at 734-544-9999.
Jelly Roll recently released his cannabis brand Bad Apple in Michigan, which is available in several dispensaries across the state including The Patient Station.
At 7 p.m. on Friday, Jelly Roll is also
scheduled to make a stop at the Greenhouse of Walled Lake dispensary
to promote Bad Apple and offer fans a free listening party of his new album.
The 38-year-old artist, née Jason DeFord, is a former addict and drug dealer from the Nashville area who got his start as a rapper.
He transitioned into country music
in recent years, recently winning three CMT Music Awards for his song "Son of a Sinner."
Subscribe to Metro Times newsletters.

Follow us: Google News | NewsBreak | Reddit | Instagram | Facebook | Twitter