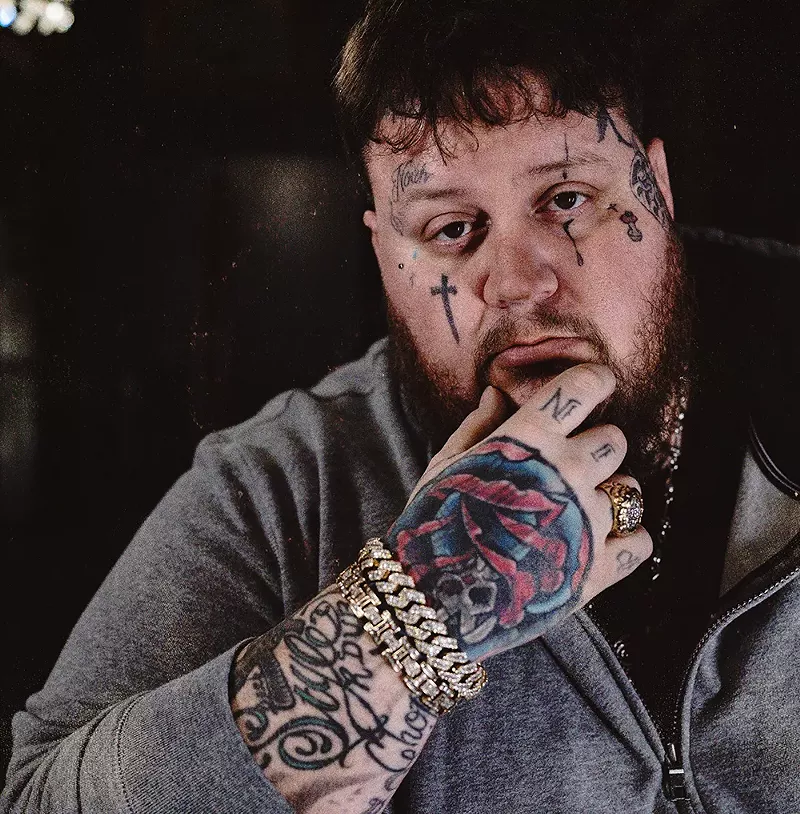 Rapper-turned-country singer Jelly Roll will make a stop at the Greenhouse of Walled Lake dispensary to promote his new cannabis brand and offer fans a free listening party for his anticipated upcoming album, Whitsitt Chapel.

"I love it when we can give back to our customers, who are very excited about Jelly Roll's visit," owner Jerry Millen said in a statement. "We're expecting a huge crowd — it's not every day an entertainment superstar can be seen up close and personal around here."
The event is schedule for 7 p.m. on Friday, May 26. While the event is free to attend, wristbands can only be acquired in-person at the Greenhouse of Walled Lake during normal business hours 9 a.m.-9 p.m. beginning Friday, May 19.
Only 1,000 wristbands will be available, the dispensary says. A special area will be set up from across the street from the dispensary to accommodate the expected guests.
Jelly Roll is promoting his new cannabis brand Bad Apple. He will give a Q&A with fans from 7-8 p.m.
The 38-year-old artist, née Jason DeFord, is a former addict and drug dealer from the Nashville area who got his start as a rapper. He transitioned into country music in recent years, recently winning three CMT Music Awards for his song "Son of a Sinner."
Whitsitt Chapel is due on June 2.
Subscribe to Metro Times newsletters.

Follow us: Google News | NewsBreak | Reddit | Instagram | Facebook | Twitter