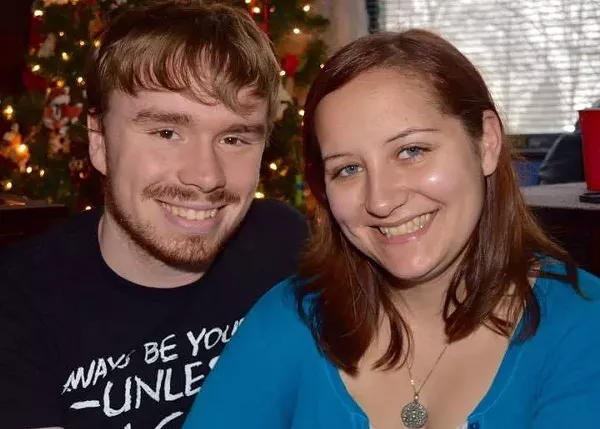 A Michigan woman who was planning to fly from Detroit Metro Airport to Seattle last week to spread her boyfriend's father's ashes says she was discriminated against when she was removed from a Delta flight for her medical condition.
Yvette Rivera, a 25-year-old from Jonesville, Michigan, suffers from Postural Orthostatic Tachycardia Syndrome (POTS), a condition that affects the flow of blood through the body and causes dizziness, and, in some cases, fainting. Rivera says she has flown four other times since being diagnosed with the illness without issue.
But ahead of her July 16 flight, Rivera alerted a Delta gate attendant of her condition and inquired whether oxygen might be available on the plane in case she began to feel faint. Rivera says the attendant said she'd look into it and that she was able to board the flight. But once she was seated on the plane, Rivera says she was told she would have to get off and return with a doctor's note.
Rivera says she tried to explain that she did not require oxygen and had never fainted on a flight, but no one would hear her out.
"It was humiliating," said Rivera. "They never even talked to me like I was a person, they just kept talking over me.
"We were just trying to give them a courtesy and they blew it out of proportion."
Unable to obtain a doctor's note because it was a Sunday, and left with only a brief window in which to fly across the country, Rivera and her boyfriend booked flights with another airline and headed to Seattle the next day. The last-minute tickets cost the pair about $2,000.
Rivera says her unpleasant dealings with Delta continued into the following week, when she was initially refused a refund for the flight she was not permitted to take. It was only when her boyfriend dropped the word "discrimination" that Rivera says a customer service representative with the airline agreed to give the pair their money back.
Delta had not respond to an inquiry about its rules regarding passengers with medical conditions by the time of this publication, so it's unclear whether the airline permits people with POTS to fly. A spokesperson did say that flight crews have some discretion in deciding who can and can't fly. And Rivera says the crew did consult a doctor by phone before removing her from the plane.
"You don't want to put somebody in the air and find out you're having an issue in the air where you may have to end up diverting the aircraft," said spokesman Anthony Black.
Rivera has since been contacted by Delta and offered a $200 flight voucher, but says the airline would not concede it made a mistake or even share its policy regarding passengers with medical conditions. She says she was hoping for more.
"Ultimately, I would like a policy change," said Rivera. "No one should have to go through this."