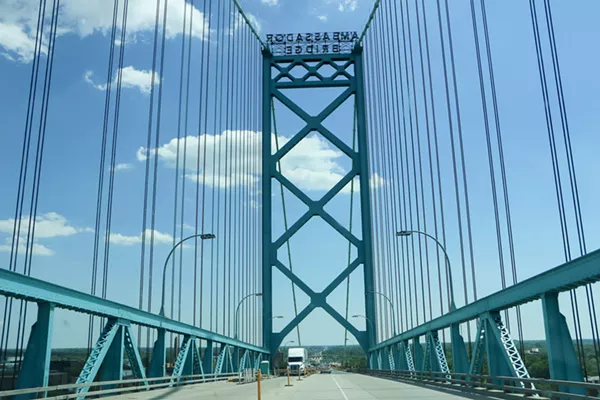 Border patrol workers from our neighbor to the north (or technically south) in Windsor, Canada reached out a helping hand and a warm slice of pizza as a gesture of solidarity with Detroit border employees on Friday.
United States customs and border patrol workers are still operating without pay thanks to the longest government shutdown in our country's history (30 days and counting). The president's hardline stance to build a wall to secure the Mexico-U.S. border has left customs employees around the country temporarily broke and unnecessarily stressed.
The Windsor Star's Sharon Hill reported that workers from the Canadian Customs and Immigration Union all chipped in to buy a dozen king-sized pizzas, along with cannoli and coffee to deliver across the Detroit River.
The international pizza party began with the compassion of air traffic controllers in Newfoundland and New Brunswick who ordered pizzas for their counterparts in Long Island, New York last week. The move has since set off a chain reaction of kindness on behalf of Canadians who sympathize with American government employees.
From The Windsor Star:
"I think it's great to really give them a piece of Canada and Canada's best pizza in my opinion," said James Scott, one of the managers at Antonino's in South Windsor. "It's not fair. Being Canadian, being compassionate, we're sending them over some food."
If only that compassion could spread all the way to the southern border.


Mike Dionne is an editorial intern for Metro Times.


Stay on top of Detroit news and views. Sign up for our weekly issue newsletter delivered each Wednesday.