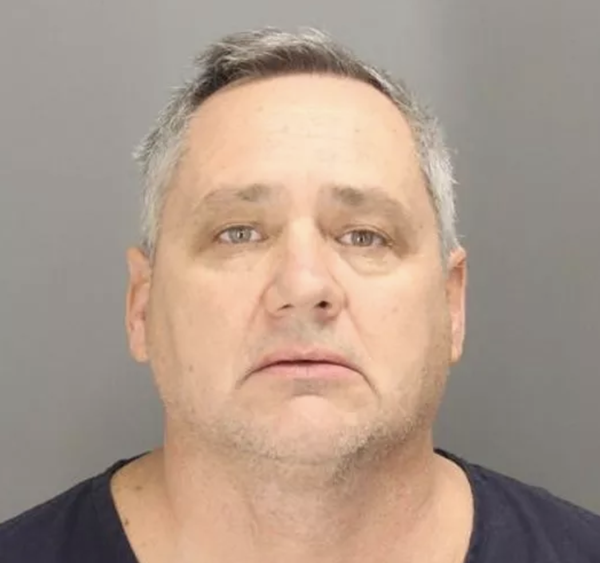 A white Rochester Hills man is facing two felony charges after shooting at an unarmed, lost black teen who had knocked on his door to ask for directions.
The man, 52-year-old former Detroit firefighter Jeffrey Zeigler, was arraigned in 52-3 District Court on counts of assault with intent to murder and possession of a firearm in commission of a felony. The firearm charge carries a mandatory two-year prison sentence.
A press release from the Oakland County Sheriff's Office reports that Zeigler is ordered to stay at least 10 miles from the victim, surrender all his guns to the Sheriff's Office, wear a GPS tether unit, and undergo alcohol testing. His bond is set at $50,000, no 10-percent.
The victim, 14-year-old Rochester High School freshman Brennan Walker, told
WDIV
that he missed the school bus on Thursday morning and got lost while attempting to walk four miles to school. His mom had kept his phone that morning as a punishment, so he knocked on Zeigler's door in the Christian Hills subdivision to ask for directions.
But that quickly turned into Zeigler firing a 12-gauge shotgun at the boy.
Walker recounted the events to
WDIV.
"I knocked on the door, stepped back, knocked, stepped back, and then a lady came downstairs yelling at me," he said. "She asked me, 'Why are you trying to break into my house?' and I told her I was just looking for directions to Rochester High," he said.

Then a man came downstairs armed with a gun and Brennan started running.

"I turned back and I saw him aiming at me," said Brennan.

Police said the man had the safety on the gun at first, but then he took aim a second time.

"I was running away ... I was trying to run away faster and I heard a gunshot," said Brennan.

While Michigan law allows homeowners to use a gun to defend from an intruder, Oakland County Sheriff Michael Bouchard says there was no break in.
"That's just completely unacceptable on every level. I don't know how you would justify it, but it certainly doesn't pass the muster," Bouchard told
WDIV
.
The
Detroit News
reports that Zeigler told investigators he had tripped when running out of the house and the shotgun accidentally discharged. But Oakland County Prosecutor Kelly Collins questioned Zeigler's version of events, and says home surveillance video viewed by investigators tells a different story.
We noted how race factors into enforcement of gun laws in
our recent piece on the imprisonment of Siwatu-Salama Ra, a young, black community leader
. Ra used an unloaded, registered gun to defend her family from an attack by a woman who had tried to run them over. Police and a jury said Ra was the aggressor, so now she's serving a two-year prison sentence.
But that stands in contrast to high profile cases like that of George Zimmerman, a white man who shot and killed Trayvon Martin, an unarmed black teen. Zimmerman walks free while Ra is in jail. And there are similarities between the Zimmerman case and what transpired in Rochester on Thursday.
Zeigler is due back in court on April 25 and May 1.
Stay on top of Detroit news and views. Sign up for our weekly issue newsletter delivered each Wednesday.