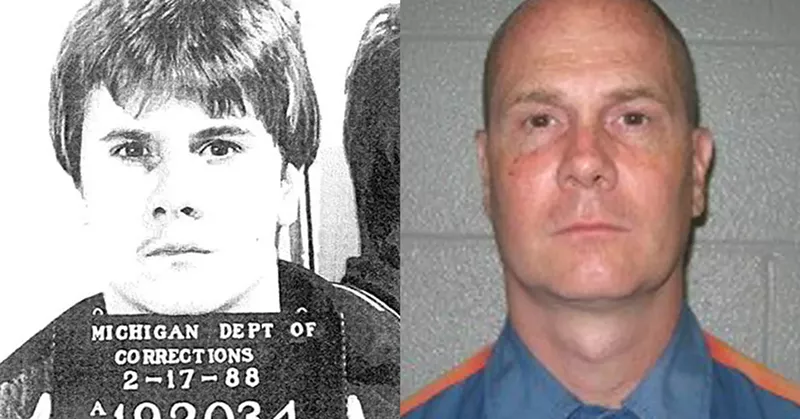 Pulitzer Prize-winning reporter
Charlie LeDuff
will interview Richard "White Boy Rick" Wershe Jr. on a stage in Warren in March.
Wershe, a former FBI informant who spend decades in prison for selling drugs as a teenager, will discuss his life before, during and after his time behind bars.
The one-on-one interview will take place at 8 p.m. on March 18 at the 800-seat Andiamo Celebrity Showroom at 7096 E. 14 Mile Rd.
Wershe was 17 years old when he was arrested for allegedly possessing 8 kilos of cocaine and about $30,000. He was convicted of possession with intent to deliver more than 650 grams of cocaine and sentenced to life in prison in 1988.
Wershe alleges the FBI and Detroit police recruited him to snitch on drug dealers at the age 14, thrusting him into a world of gangsters, killers, and drug traffickers.
After the FBI no longer needed him, Wershe said he stayed in the drug world before he was busted.
As attitudes toward drugs evolved, Wershe was paroled from a Michigan prison in 2017. But instead of being set free, he was sent to a Florida prison to serve time for a 2006 conviction for his role in a car theft ring while locked up in Michigan. He was
set free of prison
on July 20, 2020.
While Wershe has been interviewed by the media since his release, this is the first time he'll discuss his life before a live audience.
During the event, audience members will have an opportunity to ask Wershe questions.
Tickets go on sale at 10 a.m. on Wednesday.
You can get tickets at
andiamoshowroom.com
, on Ticketmaster, or by calling the Andiamo box office at 586-268-3200.
Tickets range from $25 to $59. Meet-and-greet packages are $100 include an autograph and photo with Wershe.
Coming soon: Metro Times Daily newsletter. We'll send you a handful of interesting Detroit stories every morning. Subscribe now to not miss a thing.

Follow us: Google News | NewsBreak | Reddit | Instagram | Facebook | Twitter