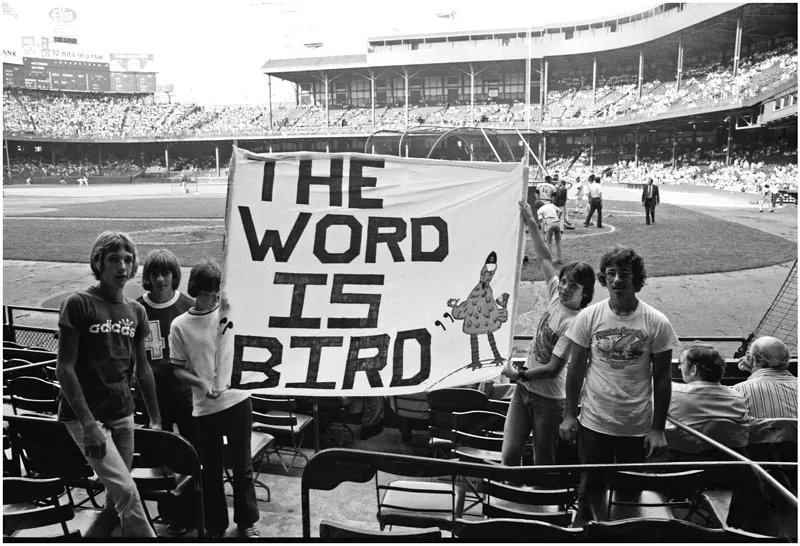 THIS DAY IN HISTORY
May 15, 1976
Detroit Tigers rookie sensation Mark "The Bird" Fidrych makes his major-league debut at Tiger Stadium against the Cleveland Indians, tossing a no-hitter for the first six innings. In his first start, Fidrych goes the distance, surrendering just two hits and a walk to the Tribe and earning himself another shot from Tigers manager Ralph Houk.
Fidrych, who barely made the club out of spring training that year, had started the season in the Tigers' bullpen. But on an otherwise dreary Saturday in Corktown, The Bird opened a lot of eyes with his unorthodox antics, including those of beat writer Dan Ewald: "Fidrych talked to the ball," Ewald wrote in The Detroit News. "He talked to himself. He sprinted to and from the pitcher's mound. And he made more moves on the mound than O.J. Simpson ... on a broken field run."
In his second season as Indians player-manager, 40-year-old Frank Robinson, the first African-American manager in the major leagues, lamented after the game that Cleveland had just one hard-hit ball off The Bird all day.
"He really messes up your concentration," said Indians third baseman (and future Tigers manager) Buddy Bell, who got the first hit off Fidrych leading off the seventh inning. "He's always talking to himself. ... All you could hear was, 'OK, ball, we're going to do this.'"
"This kid is different," said home plate umpire Marty Springstead. "He's a strange boy."
Indians designated hitter Rico Carty, then a grizzled 36-year-old veteran, had never seen anything like Fidrych.
"He just psyched us out with all the stuff he did on the mound," Carty said. "It was like he was trying to hypnotize us. Sometimes I was almost laughing. How can you hit when you're laughing?"
It was a nearly impossible task for the Tribe that day.

Detroit Historical Museum marketing director Bob Sadler, then an 8-year-old Indians fan living in Ohio, watched the game that day on Cleveland's Channel 8.
"I remember my dad and I thinking, 'Who is this guy?'"
Before long, everyone would know just who Mark Fidrych was. The Bird (who got his nickname because of his resemblance to this guy) soon became a household name, a cultural phenomenon not just in Detroit, but all across America. By midseason, he was starting in the All-Star game and women were flocking to his barber shop just for a lock of his hair. Everyone, it seemed, loved The Bird. Men, women, and, especially, children.
Fellow rookie Jason Thompson, who started at first base that day, remembers 1976 fondly.
"Every time I think about the Bird," he says, "I think about fun. We were all just young kids at that time.
"What I remember about that year is that it was like a traveling rock show with Mark. Birdmania was crazy. They'd have to fly him in ahead of time to do his interviews before we even got to town."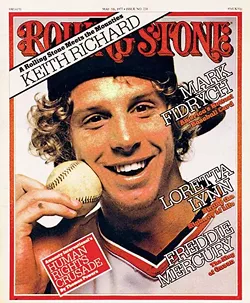 Just a few weeks later, on June 28, Fidrych and the Tigers took on the vaunted New York Yankees at Tiger Stadium. But Fidrych wasn't fazed at all. Before a national TV audience on
Monday Night Baseball,
the gangly, tongue-tied 21-year-old went the distance again,
mowing down Billy Martin's bombers, 5-1
, and electrifying the crowd with his childlike exuberance and 93-mile-an-hour slider.
After the game, with 48,000 fans chanting "We want The Bird!" the reluctant rookie emerged from the dugout to a standing ovation, covering his head with his arms, grinning from ear to ear. Teenage girls shrieked with glee, old ladies shouted for joy, police officers scrambled to shake his hand.
All summer long, The Bird revealed himself to be a genuine character. From his tiny hometown of Northborough, Massachusetts, he brought with him innocence, spontaneity, and unadulterated joy back to baseball — and never more so than on this night.
"He's givin' me duck bumps!" shouted ABC broadcaster Bob Prince. "I've watched over 8,000 ballgames. I have never in my life ever seen anything to equal this. He is some kind of unbelievable!"
Fidrych went on to win Rookie of the Year, gracing the covers of both Sports Illustrated and Rolling Stone. And despite a career cut far too short by injuries, he remains perhaps the most beloved Detroit Tiger of all time.
"He was just so genuine," Thompson says. "There was nothing fake about him."
For Thompson and Tigers fans everywhere, 1976 indeed was the Year of the Bird.
---
Dave Mesrey is a freelance writer and founding member of the Navin Field Grounds Crew.