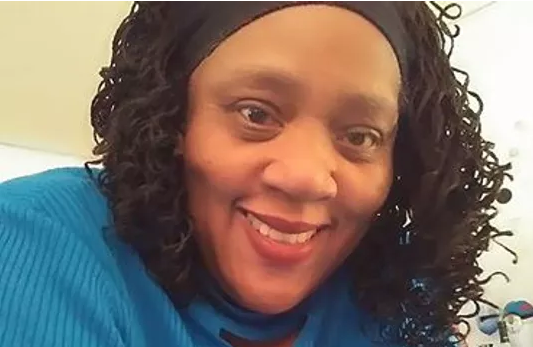 A little-known Detroit woman who beat out the chairman of the Senate Democratic Caucus in a stunning primary upset Tuesday has black Detroiters to thank for her win.
Betty Jean Alexander baffled state Democrats when she won the party primary for Michigan's 5th Senate District over incumbent Sen. David Knezek by a 54-45 margin. Alexander, they pointed out, was not so much a candidate, as she was merely a name on a ballot. She's said to have raised no money for her campaign, sent out no mailers, and distributed no yard signs. She barely even has a social media presence.
In their state of shock, some Democrats appeared to place blame on Wayne County's elections office for the outcome — pointing to
unrelated problems with the county's vote tallying website
. Others, more aptly, attributed the unlikely outcome to race.
A look at the vote tallies in each of the cities that make up the district shows Alexander, who is black, greatly outperformed Knezek, who is white, in the district's two majority black cities. She won by a 2-1 margin in Detroit, where she received about 10,700 votes to Knezek's 5,500. In Inkster, she got 1,800 votes to his 1,200. Detroit is about 80 percent black; Inkster is more than 70 percent black.
Knezek, meanwhile, beat Alexander nearly 2-1 in majority-white Dearborn Heights and Garden City, 3,500 to 2,200 and 2,000 to 950, respectively.
Dearborn Heights is more than 80 percent white, and Garden City is more than 90 percent white.
The two were about even in Redford Township, where Alexander garnered 3,500 votes and Knezek 3,200. That city is about 60 percent white and 30 percent black.
The results were just what LaMar Lemmons had hoped for when he decided to run the working-class mother of two. Lemmons, a Detroit school board member, says he wanted to thwart Knezek's re-election because he disagreed with the senator's support for a
$720 million package that led to the restructuring of Detroit schools.
Lemmons says Knezek refused to embrace the Detroit Public School District's alternative proposal, in what he describes as "an injustice against African-American children." Lemmons also tried to affect the outcome of two additional state Senate races for similar reasons, mounting a bid for state Senate District 2, where he says he cut into some of the support for former State Rep. Brian Banks. In Senate District 3, he recruited Anita Bell in hopes that she would pull votes from State Rep. Sylvia Santana.
Knezek was elected to Senate District 5 in 2014, after winning a four-way race by a little more than 30 percent, with the black vote largely split between his three black competitors. This time, a lone black candidate was able to consolidate that vote, with barely any effort.
"He ignored African-Americans," says Lemmons. "He was known frequently to be in Garden City and Dearborn Heights, but he ignored the African-American portion of his district."
Lemmons called the stunning outcome a "spanking" and "political lesson" for Knezek.
Rep. Sherry Gay-Dagnogo, whose House district overlaps with Knezek's, agrees the outcome likely had something to do with race.
"The bottom line is, seats that are in a majority African-American district are really easily an African-American seat," she says. "The majority of the population is looking to vote for someone who understands their issues, their culture, their plight."
But Gay-Dagnogo hesitates to say Alexander's win is based solely on race, simply because she doubts many people even knew the candidate is black.
"People had so little to go on," she says. "There was no campaign literature.
"You could surmise Betty Jean Alexander is African-American only if you search her Facebook page."
Gay-Dagnogo says it's also a possibility that people "got into the voting booth and said 'I'm gonna pick her besides David Knezek, because that is a white name.'" She's had personal experience with this, saying that black constituents have in the past told her she didn't get their vote because they thought she might be Italian.
'Betty's hands are the only ones that are clean. She spent zero dollars. She's not beholden.'

tweet this
Knezek is popular in Democratic circles, and he's earned the support of Gay-Dagnogo, who said on Facebook that "he does an amazing job serving our constituents." But she says some constituents have expressed dissatisfaction with the senator since the election.
"Maybe some voters felt disenfranchised," she says. "I saw the manager of a community group express disdain; another woman said something about him forgetting the people who helped him get [in office]."
Knezek did not respond to calls and emails seeking comment. He has not yet conceded from the race, and on Wednesday reportedly met with Wayne County elections officials to discuss the outcome. On Twitter, he sad he would wait for the Wayne County Board of Canvassers to certify the results before announcing his concession.
My Dearest Friends:

The results have come in from yesterday's election & things do not look promising for the #KeepItKnezek team. As a campaign, we have made the decision to wait until the Board of Canvassers certifies the election before making any official declarations. pic.twitter.com/IWNe1a9M2K

— Sen. David Knezek (@DavidKnezek) August 8, 2018
In the interim, Alexander — "shy, reluctant, and anxious" in the wake of her surprise win — is avoiding media until the outcome is finalized, Lemmons says. When asked if Alexander would be ready to serve should she go on to win the solidly blue district in November, Lemmons was frank in his response:
"If you're the average citizen, you don't know the intricacies and the complications of legislation," he says. "But let's be real — neither did the nerd, Governor Rick Snyder, when he got into office, and Betty Jean is certainly above Donald Trump in her grasp of policy."
"These people have consultants, and I'll be there to assist her," he says.
"This primary cycle was a civil war between the Duggan-ites — who are propped up by the insurance industry, the charter schools, and the corporate-special interests who normally just give to Republicans," says Lemmons. "Their hands are dirty and they're gonna be expected to pay the piper. Betty's hands are the only ones that are clean. She spent zero dollars. She's not beholden."
Stay on top of Detroit news and views. Sign up for our weekly issue newsletter delivered each Wednesday.