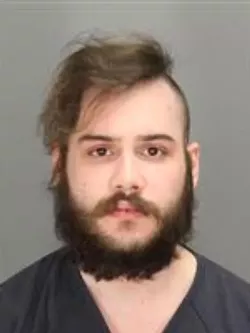 Updated 9:01 a.m. Dec. 20, 2016:
An Uber spokeswoman
told Jalopnik
that the company is cooperating with police and Allemon is banned from the app. They declined to release his driver rating, however.
Originally posted 10:09 a.m. Dec. 19, 2016:
An Uber driver was charged in Bloomfield Township after allegedly stabbing a passenger for the faux pas of disrespecting his 2012 Honda Civic.
The driver — 23-year-old Berkley resident Jacob Matthew Allemon — responded to an Uber request in Bloomfield Township to pick up a 49-year-old Beverly Hills man and his wife, who were leaving a holiday party.
According to the
Detroit Free Press
, when the man tapped on window to alert Allemon that he and his wife were entering the vehicle, Allemon felt the passenger did so in a disrespectful manner.
Allemon drove the couple about a mile, pulling into a shopping center parking lot at the corner of Maple Road and Cranbrook, where he ordered the passengers out of his car. That's when the men began to fight, and Allemon stabbed the passenger.
The passenger — despite suffering multiple stab wounds in the chest, back, and face — was able to restrain Allemon until police arrived. Allemon was arrested at the scene. The victim was treated for wounds and released the next day.